Netanyahu plans Official visit to Egypt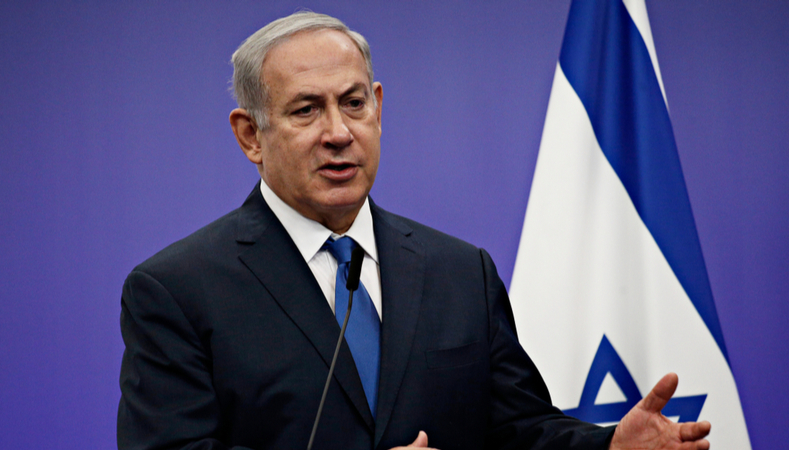 According to Maariv, Israeli Prime Minister Benjamin Netanyahu is reportedly planning an official visit to Egypt. Netanyahu went on an unannounced trip to Saudi Arabia last week, meeting with Mohamed Bin Salman. According to reports, Netanyahu will meet with Egyptian President Abdel Fattah al-Sisi in the coming weeks as part of efforts to improve political and economic ties between the two countries. Delegations from both countries are scheduled to meet.
Netanyahu will seek to reassure the Egyptian leadership that Tel Aviv's new relationship with the Arab world will not undermine Egypt's relations. He wants to talk to Sisi about improving relations between the two countries to start the beginning of new normalization.
The main purpose of Netanyahu's visit to Egypt is to review the Egyptian-Jordanian-Palestinian relations in order to advance the peace process and the general position on US policy. He is also consulting with his Egyptian counterpart to work on building a new foundation for improving Palestinian relations. After agreeing on the basis, Sisi will mediate with Palestinian President Mahmoud Abbas and Isreali leaders. In addition, Netanyahu seeks to create unity in the Middle East with the aim of enhancing US cooperation, mediating the role of the United States in the region, and strengthening regional allies.
Israel is pursuing agreements to normalize relations with Arab countries. The deal brokered by Trump, has improved Israel's political relations with some of the middle east countries, and it now appears it wants a diplomatic rapprochement with Cairo. Egypt and Israel, embroiled in a historic war, appear to be moving closer to a time of improving relations between the Arab world and Israel.
Meanwhile, Egyptian President Abdel Fattah Al-Sisi has been reluctant to announce a planned official visit by Israeli Prime Minister Benjamin Netanyahu to Egypt, fearing public outrage and reaction. Diplomatic sources told to news agencies that Cairo had deliberately refrained from confirming or denying reports of Netanyahu's planned visit to Egypt. The news of Netanyahu's visit was widely reported by other Israeli media. .
The meeting of the two leaders was scheduled weeks ago, as per media "there are disagreements over this issue between Sisi and Netanyahu and their agencies over the possibility of formally announcing the existence of the visit." Netanyahu, following Donald Trump's advice that Israel and Saudi Arabia sign into a normalization agreement after the US election,he is trying to present this to a regional government like Egypt.In 1979, Egypt was the first country to do so, followed by Jordan, which signed a 1994 peace agreement.