Saudi camel festival: What you should know about all-women race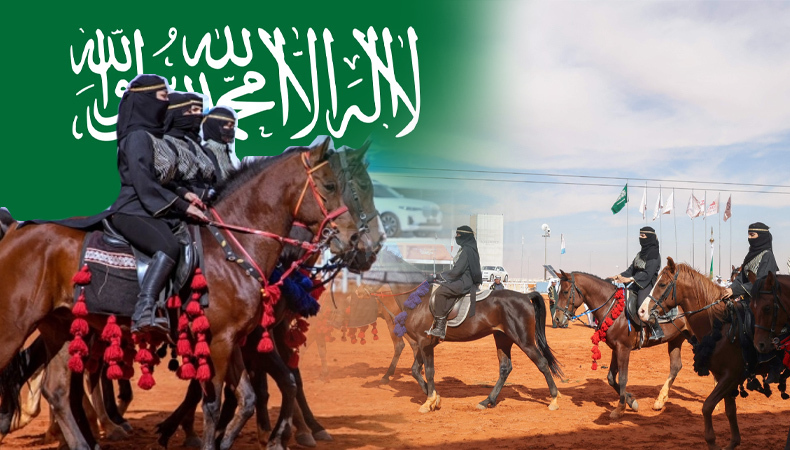 The Kingdom of Saudi Arabia's Crown Prince Camel Festival 2023, or King Abdulaziz Camel Festival, started on 1 August at Taif Camel Square, located in the Mecca Province in the south-west of the country. The competition between participants from different Gulf and international countries was slated to last for 38 days, promoting the heritage of camel racing in the country.
As part of the ongoing Crown Prince Camel Festival, the Kingdom will host its first all-women camel race on Monday, highlighting the importance of women in various fields.
Earlier, camel riding was considered an all-male sport. However, things are now changing. Women are participating in various kinds of sports.
All-women race in Saudi Arabia
The race, featuring female riders, will take place at the Taif Camel Square. The participants will appear in front of judges and the audience on Monday. The winner of the race will get 150,000 Saudi Arabia riyal.
The race has been launched by the festival's organizing committee in cooperation with the International Camel Racing Federation. The race is open in four categories of camel: Hail, Thanaya Bakkar, Zamoul, and Thanaya Qadaan.
Keep Reading
All-women race aims to highlight the empowerment of women. The festival has been consistently seeing a growing interest in women empowerment.
Last year, female jockeys were invited to join the Crown Prince Camel Festival. Later on, the festival's organizers vowed to increase the number of women's races in the next edition.
The Crown Prince Camel Festival
The Crown Prince Camel Festival is celebrated annually to highlight the heritage of camel racing. It is considered as the biggest camel event in the world. This year, the race includes 589 races and a total prize of SR56.25 million.
The first official race started in 1964 as part of the Heritage Festival. It became a professional sport in 1975.