Sudan's new Cabinet takes constitutional oath amid protests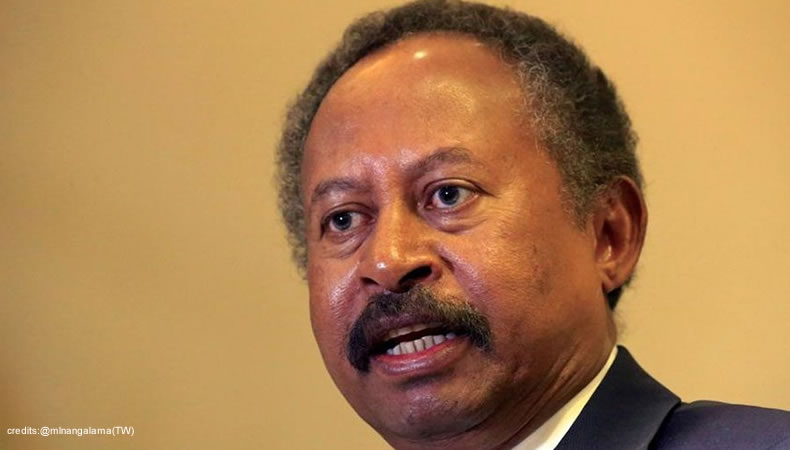 Sudan's new cabinet on Wednesday took the constitutional oath at the presidential palace in the capital Khartoum. The ceremony was overseen by Abdel Fattah Al-Burhan, the head of the ruling Sovereign Council, in the presence of Prime Minister Abdalla Hamdok. Reportedly, the swearing-in of the new ministers took place amid violent protests across various parts of the country.
Sudanese PM Abdalla Hamdok announced the cabinet reshuffle on Monday, with the appointment of Darfur rebel leader Gibril Ibrahim as the country's new finance minister. Addressing a press briefing on Monday, Hamdok announced that a consensus has reached between the warring parties for 25 ministers.
As part of the power-sharing deal, the new 25-member Cabinet includes ministers from the armed alliance of Sudan Revolutionary Front. Mariam Al-Sadiq Al-Mahdi, daughter of Sudan's former Prime Minister Sadiq Al-Mahdi, was named foreign minister. "This lineup aims to preserve this country from collapse. We know there will be challenges but we are certain that we will move forward," he added.
Addressing the new ministers during the ceremony, Al-Burhan urged them to work together to ensure a smooth transition to democracy and hold just elections in the country. Significantly, the transitional period of the new cabinet will come to an end in 2024 in accordance with the power-sharing deal signed between the military establishment and opposition alliance.
Prime Minister Hamdok also stated that the new government will work towards improving the deteriorating economy and institutional administration. Sudan has suffered decades of US sanctions, civil war, and poor management under autocratic President Omar al-Bashir. After the military ousting of Omar al-Bashir in April 2019 in the aftermath of nationwide pro-democracy protests, the country was governed by a transitional council under Lieutenant General Abdel Fattah al-Burhan.
Meanwhile, Hamdok has affirmed that he will continue to push talks with the two remaining rebel groups who have yet not signed the power-sharing deal. The Arab League welcomed the formation of a new government in Sudan. In a statement on Tuesday, Arab League's General Secretariat Ahmed AboulGheit hailed the partnership shown by various factions in the country to facilitate the formation of a consensual government.
The Arab League further expressed its support and keenness in helping Sudan to move towards the peace process. It also reiterated its commitment to helping Sudan's state institutions towards achieving economic recovery, stability, security and successful political transition.