The European Union tries to save the nuclear deal with Iran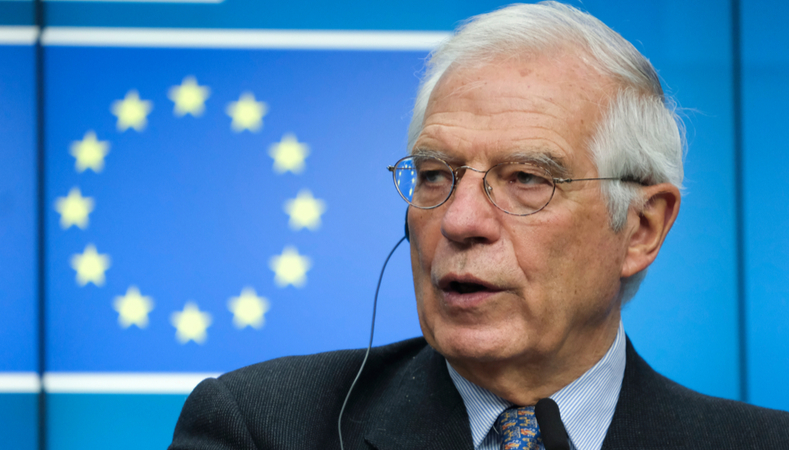 The European Union Vice-president and Foreign Affairs High Representative, Joseph Borrell, announced Wednesday that the EU is preparing for a meeting of ministers of State parties to the Iran nuclear dossier agreement before Christmas, after a phone call with Iranian Foreign Minister Mohammad Javad Zarif. "I have spoken on the phone with the Minister of Foreign Affairs of Iran, Javad Zarif, and I will call a ministerial meeting before Christmas to relaunch the nuclear deal," Borrell said in a press conference from Bruxelles. He stressed that this deal is the only way to prevent Iran from becoming a nuclear power.
A meeting of the joint committee on the Joint Comprehensive Plan of Action is scheduled for December 16 in Vienna. Borrell departments have made it clear that it will bring together representatives of the European bloc plus two (France, Germany, United Kingdom, China, and Russia). Helga Maria Schmidt, Secretary General of the European General Affairs Committee will direct the meeting.
The European Union department indicated that the participants will discuss ongoing work to maintain the joint global work plan and how to ensure full and effective implementation of the agreement by all parties. Borrell did not specify the date or place of the ministerial meeting. Tensions escalated after U.S. President Donald Trump unilaterally withdraw from the deal in 2018 and reset tough economic sanctions on Iran. Almost a year after, Tehran has gradually canceled many of the key-obligations under the Joint Comprehensive Plan of Action on Iran's nuclear program(JCPOA), reached in Vienna on 14 July 2015.
The JCPOA is intended to ensure that Iran's nuclear agenda will be exclusively peaceful and provides for the comprehensive lifting of UN, EU and US nuclear-related sanctions. Following the assassination of the nuclear scientist Mohsen Fakhrizadeh, one of the most eminent scholars of the Islamic Republic, behind whom Iran accused Israel, the door to the internal debate on nuclear obligations was reopened, especially by the parliamentarians of the Shura Council, which conservatives have dominated after the elections.
Iran's president on Saturday joined other top officials in blaming Israel for killing the country's top scientist, an incident fanning the flames of tension in the region."The Europeans have remained united on keeping this deal alive," Borrell added, stressing the EU hopes to bring the US and Iran back into the agreement and expects Tehran to return to full agreement with its nuclear obligations."We will do whatever we can in order to make this deal be a security provider for the whole region," Borrell concluded.