Tunisia will not be able to emerge from the crisis if it does not turn the page of political Islam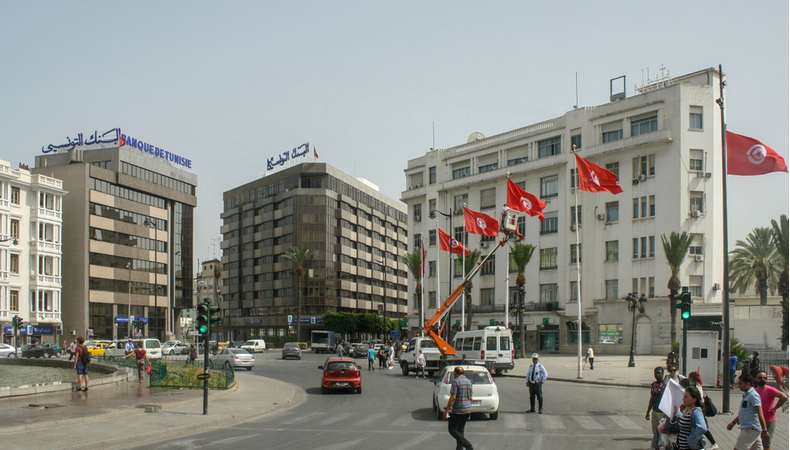 To get out of the economic, social, and political crisis in which it has plunged, Tunisia must completely close with political Islam. "Today's situation is the result of their policies. They don't believe in the State. They want to replace it." Abir Moussi, lawyer and leader of the Free Desturian Party at the top of the polls in the North African country, said. Moussi has picked up the inconvenient political legacy of President Ben Ali, who was kicked out of the square ten years ago, claiming the mandate of Habib Bourguiba's secular tradition.
"The secular and progressive forces can form a majority and isolate the Islamists," who "could not go far without the illegal funding of countries like Qatar and Turkey." Abir Moussi added, speaking to international journalists. If the democratic parties made a large alliance, it would be possible to pass in the Parliament the much-needed reforms for the starving Tunisian people.Regarding the economic situation and the anti-government protests that broke out in mid-January, the leader of the Free Desturian Party does not hide the fact that the situation in the young Republic is catastrophic. The economic figures speak for themselves: the country is up to its neck in debt. The State can only allocate 3% of the budget to investments, which means there is no hope of finance improvement. Over a fifth of the population lives below the poverty line.
More and more young people abandon everything and emigrate to Europe, crossing the Mediterranean and risking their lives at sea, as their country no longer offers them anything. Islamist party Ennahdha is controlling the country since 2011. In many believe that the jasmine revolution was a coup d'état. Political Islam has used people's anger to gain their personal interests, starving an advanced and modern country. The coronavirus pandemic and the consequent prolonged closure of borders contributed to worsening the already fragile situation. Many businesses as in the rest of the world have been forced to close, without receiving any support from the government, as well as their employees.
The President of the Republic Kaïs Saied, the only one who seems to care about the people he represents, appears to have only an honorary or in any case secondary role, given that everything is played out between the Kasbah, seat of the Government, and the Bardo where it is based the Parliament. Local media reported in these hours of an attempted poisoning of the president through a package, containing a strange powder. Sources in the Presidency say the president is fine, while the guard who received the letter would be under observation, but he is also in good health.