Turkey announces new oil exploration plans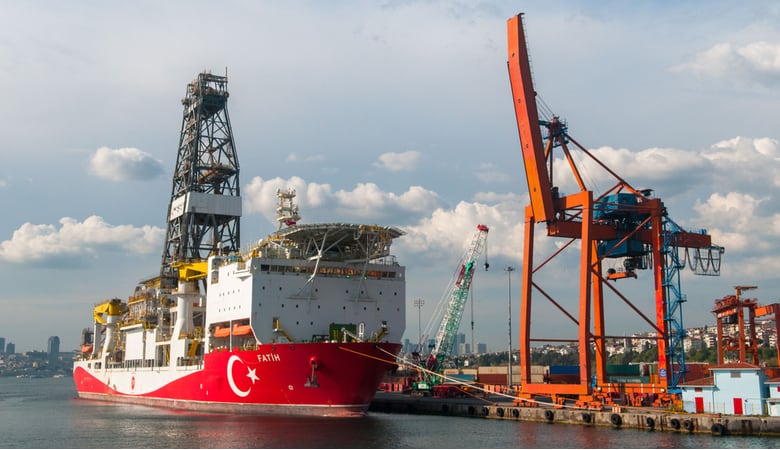 Turkey's Energy and Natural Resources Minister Fatih Donmez said that they might begin drilling the eastern Mediterranean for oil in a matter of 3-4 months. Turkish Petroleum (TPAO) would begin operation as soon as its process of obtaining an exploration permit is completed, he said on the occasion of launching the country's new drilling ship to the Black Sea. He added that Turkey plans to conduct at least five drills in the eastern Mediterranean, deploying its new drillship Kanuni, and will continue pursuing explorations that are critical to its energy independence.
Turkey carved itself an exclusive economic zone stretching from its southern coast to Libya's northeast coast in a controversial deal it signed on November 27 last year with Libya's international-recognised Government of National Accord (GNA). Alongside this, another deal was also inked which promised Turkey's military support for GNA in its ongoing civil war against Khalifa Haftar's forces in Eastern Libya.
This maritime delimitation deal, which went into effect on December 8 last year, has been opposed by Greece, Cyrus, Israel and the European Union and even been called illegal. Ankara denies this accusation and plans to go ahead with the explorations despite possible EU sanctions, giving itself a significant say in energy matrices of the region.
Turkish President Recep Tayyip Erdogan has said this new deal coupled with its friendly relations with the GNA would allow it to drill in Libya's continental shelf and conduct joint operations in their determined exclusive economic zones. The redrawing of this delineations could also mean that Greek Cyprus, Egypt, Greece and Israel cannot conduct exploration or establish future gas transmission lines without first getting permission from Turkey.
Turkey's new assertion of rights could destabilise relations that have already been frayed due to a long-standing struggle over the control of natural resources here. The unilateral drilling by the Greek Cypriot administration is now being challenged by the purported rights of the Turkish Republic of Northern Cyprus (TRNC) to the resources in the area. Turkey's activities could also potentially threaten the €6 billion gas pipeline deal between Israel, Cyprus and Greece which plans to supply up to 10% of Europe's gas needs by completely bypassing Turkey.
Related News: Erdogan might alter election laws to block other parties from contesting elections