Turkey diplomatically talks with Taliban in Kabul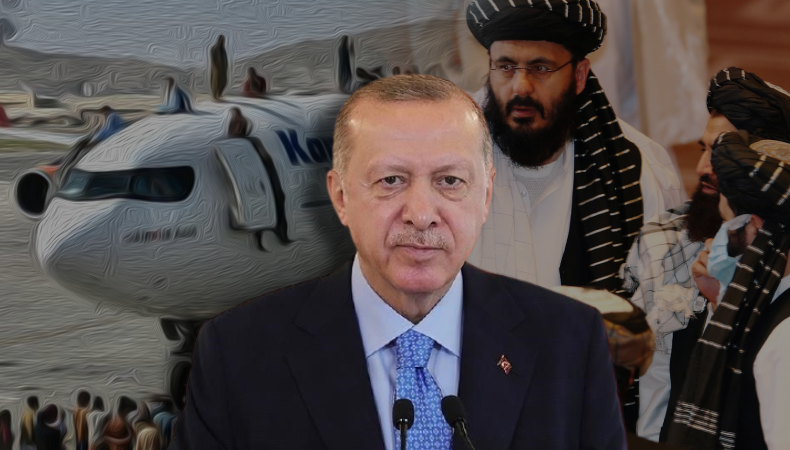 Turkey's President Recep Tayyip Erdogan mentioned yesterday that they have had their first talks with the Taliban in Kabul. Although Ankara was still assessing the Islamist group's offer to run the airport in Afghanistan's capital, Kabul Erdogan convinced them in their talks which were held at the military section of the Kabul airport where the Turkish embassy is temporarily stationed.
President Erdogan stated that their first talks with the Taliban, lasted 3.5 hours and if necessary, they will have the opportunity to hold such talks again. Looking at the domestic criticism of Turkey's involvement and interaction with the insurgent group of Taliban people, Erdogan clarified by saying that Ankara had no luxury to stand idly by in the volatile region.
It was necessary to hold the talk in such uncertain and sensitive circumstances as Turkey contributes more than a quarter of the world's total humanitarian aid. And Taliban is eyeing this with the hope to capitalize on it.
The Taliban reported to the press by saying their entire infrastructure has collapsed and they will rebuild Afghanistan in all areas and for the monetary support they will need Turkey the most to do that.
Making Turkey an important actor for them, they further added that it is a respectable and strong country in the world and has a special place for the Muslim community. Turkey's bond with Afghanistan can't be compared with any other country. As the Islamic Emirate of Afghanistan, they clearly need Turkey's friendship, support and cooperation the most.
During the meeting, Erdogan asserted that they are in a rush to resume commercial flights and will make a decision on the airport after the new Afghan government takes shape. Turkish officials in Kabul asserted that Ankara won't help run the airport unless the Taliban allows Turkey to maintain a security presence.