UN: Establish a legal framework to hold election in Libya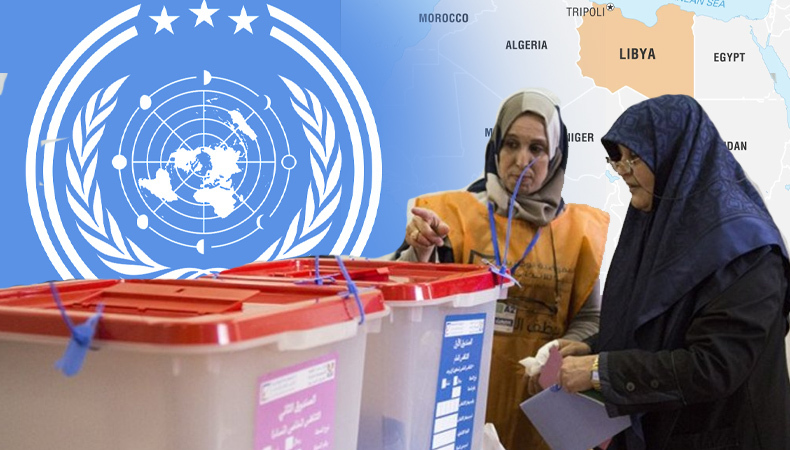 The United Nations (U.N.), an intergovernmental global organization, has highlighted the importance of establishing a proper legal framework and a political agreement to hold a successful election in Libya, a country in the Maghreb region of North Africa.
Also Read – 23 members of the Islamic State are given the death penalty in Libya
On Monday, Abdoulaye Bathily, UN envoy for Libya, urged the United Nations Security Council (UNSC) to put pressure on all stakeholders to hold the long-awaited elections in Libya. Speaking during a meeting of the United Nations Security Council to discuss the latest developments in Libya, the UN Support Mission in Libya and special representative of the secretary-general for Libya, urged the need to "reach a final settlement on the most contentious issues, make the draft laws implementable, and enable successful elections." The UN envoy further said, "Successful elections require not just a legal framework but also a political agreement that ensures buy-in and inclusion of all major stakeholders."
Libya has been suffering due to the split between the Government of National Unity, which is an interim government in Tripoli in the west of Libya, and the Government of National Stability, which is backed by the Libyan National Army led by Gen. Khalifa Haftar. 
Recently, Haftar declared his support for a plan to form a new interim government in Libya, posing a direct threat to the Tripoli-based government supported by the Government of National Unity.
Khalifa Haftar, the commander of the Tobruk-based Libyan National Army, called for the establishment of a new government in the country. 
Recently, a joint committee that included representatives of Libya's rival governments agreed to hold elections by the end of this year. 
Also Read – Split Libya rejects the UN's proposed election schedule
Elections in Libya were supposed to be held in December 2021. However, it did not take place due to rivalries between the Tripoli-based government and the Tobruk-based government.