UN Security Council Urges Lebanon Political Forces To Get Their Act Together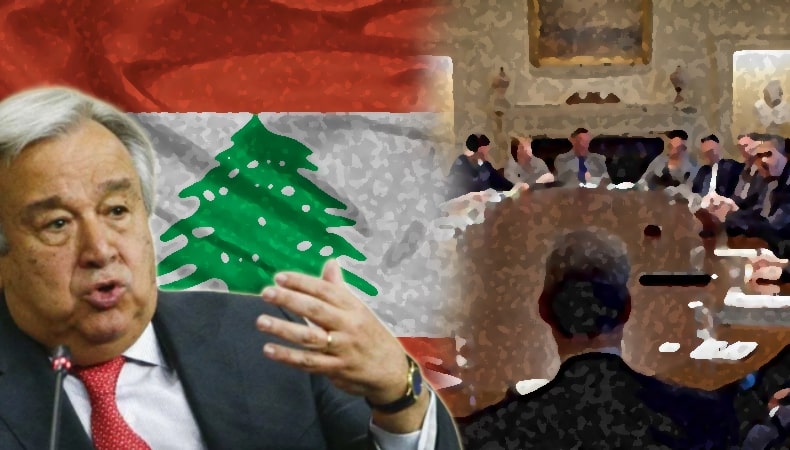 Lebanon has been at a loss of a stable government. But the UN Security Council is now asking the country's political forces to quickly put a cabinet together. It has also asked the country to take on necessary reform to put the country back on its feet.
Speaking in a virtual meeting, Najat Rochdi, UN special coordinator for Lebanon briefed council members on the implementation of Security Council Resolution 1701. While the resolution was passed to help Lebanon solve its war situation in 2006, and was immediately passed off by the Lebanese government then, unfortunately, it led to cessation of hostilities between Lebanon and Israel in 2006. The current situation in Beirut stands as it does.
The role of the political forces has not been as important as they are now. Only recently, the Lebanese President Michel Aoun urged Prime Minister-designate Saad Hariri to step down if he is not capable of forming a cabinet immediately. In a public statement, Aoun has given a timeline to Hariri to set up a stable government. Hariri was specially assigned with the mandate to form a new cabinet in October 2020. But he failed to do so due to disagreement over distribution of key ministerial portfolios among the different factions.
Read more : Lebanese pound hits historic low, further shakes up its frail economy and political structure
Lebanon's political situation reached a stalemate after the Beirut bomb devastated the lives of commoners, forcing the whole Hassan Diab government to step down. Over a month later, when former PM-designate Mustafa Adib could not form a new government, Hariri was named the country's new premier. It seemed Lebanon didn't have too many choices at hand when it came to who could run the show.
Today, the Lebanese currency holds no value in the trade market. According to a World Bank report, 50 percent of its people have become poor. Year after year, the country has been battered down by one battle or the other. Earlier it was the crashing currency, then came the successive wildfires that the fire services couldn't handle, then the Beirut explosion and then there is constant external interference in the functioning of its government.
There is a mix of four different religious groups that leaves the Lebanese government to traverse in precarious waters. It is this religious diversity, political analysts state makes the country an easy target for interference by external powers, as seen with Iran's backing of the Shia Hezbollah movement, widely seen as the most powerful military and political group in Lebanon.