Lebanon crisis gets worse, politicians continue to ignore governance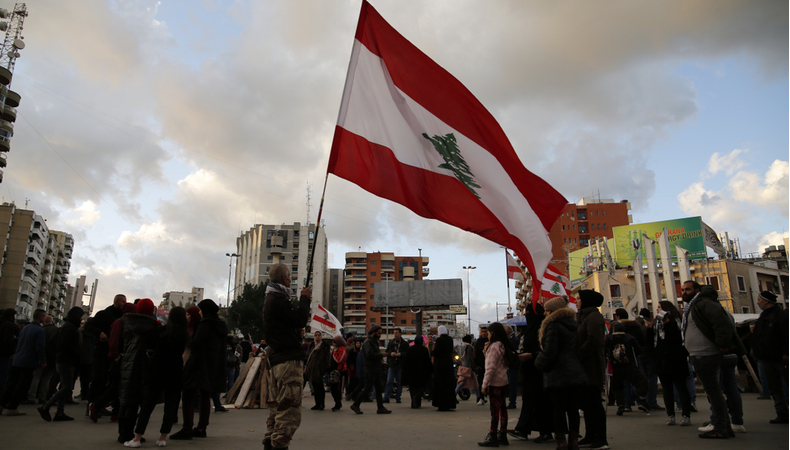 The Lebanon crisis is growing day by day and be it the people or the observatory all around the world, everyone is blaming politicians for it who have chosen to put their interest ahead of the country's and created a war zone within the country. There is a governance crisis in the country and there is also a major economic failure too but all that the politicians care about is power.
Five days ago, the Prime Minister of the country Hassan Diab had threatened to suspend work to exert pressure on the hesitant politicians to form the long overdue government. They have released that if they form the government on time, they can receive economic relief of up to $21 billion as financial aid to rescue the country from collapse.
Towards the end of last year, it was reported that France had promised to help Lebanon but only with the condition that they should successfully form a government that would allocate the funds. In fact, the terror alliance of the government hezbollah has also warned the country to come up with a proper structure at top or else the country may experience a social explosion.
It has been a week since the protestors have come out on streets showing their disapproval for the stand that the government has taken. Top authorities of the country have taken a back seat and refuse to find a permanent solution to the problem that the country is facing. Economically, the country is at its worst. The currency has fallen by 85% and that has left people to call out against the politicians.
Read more: Lebanese Dollar Falls Again Miserably
Even in 2019, there were a series of protests which saw thousands of protestors on the street against the politicians. It was only due to the coronavirus pandemic that the protest had to be called off. Even the army chief Joseph Aoun has also urged the politicians to resolve the matter and expressed frustration as he asked the government about where the country is headed. When the media personnel asked him about the mismanagement in the country due to the politicians, the army chief had absolutely no response and he couldn't even talk about the mishandling of covid-19 pandemic.
The residents are extremely angry with the government and they are not just protesting for the sake of it but they want all to realise that it is happening due to mass failure on the government's part. Instead of gathering in one place, the movement has taken to streets where people have blocked highways and main roads across the country. All of the worsening situations have resulted in mass scale protests.
Diab who had resigned following the Beirut blast said, "The equation is clear: we cannot solve the social crisis without resolving the financial crisis. We cannot solve the financial crisis without resuming negotiations with the International Monetary Fund. We cannot carry on negotiations with the IMF without undertaking reforms, and we cannot carry out reforms without forming a new government."