US Embassy in Turkey warns of Terrorist Attacks on US Citizens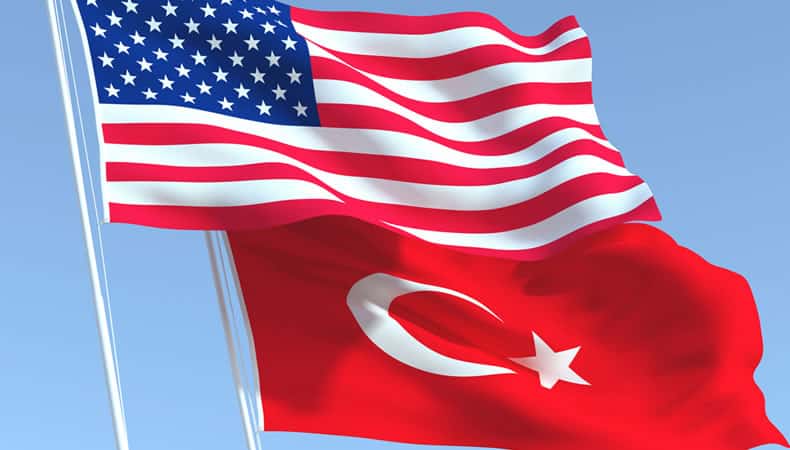 Saturday, October 24, 2020. Reports received by US Mission in Turkey officials are said to indicate security warnings against the US citizen in Ankara and Americans across the country. It is being warned of possible terrorist attacks on US embassies and officials there. The report also stressed the possible abduction of all US citizens in Turkey and other foreigners, according to a statement from the US embassy in Ankara.
The report warns all US citizen to go to public places such as malls, and orders them to be extra vigilant to avoid any possible terrorist attack. Embassy services were also suspended for a while. Since Turkey's failed coup in 2016, relations between the two countries have deteriorated. Turkey has accused the United States of plotting to assassinate US-based cleric Fethullah Gulan. Turkey has argued that the coup was behind the United States and it was a plan to oust Erdogan.
The United States and Turkey are at odds over many issues in the Middle East and internationally. These include Iran's nuclear differences, the fate of the Kurds, Ankara's policy toward jihadists in Syria and the general deterioration of media freedom and the rule of law.Turkey's oil exploration in the Mediterranean has further fueled political tensions between the two sides, which has put political pressure on Turkey. It has also strongly opposed by NATO, a political ally of Turkey and called Turkey to end its aggression against Cyprus and the Greek coast.
Read Also | The Turkish economy is stopping Erdogan
Erdogan, meanwhile, trampled on the freedom of Turkish citizens and the media by arresting thousands of journalists, teachers, officials, lawmakers, and officials in the aftermath of the failed coup. This indicates to Erdogan's dictatorship and his trampling on the freedom of his citizens. However, the report said there had been previous attacks in Ankara by the Islamic State group. The largest of these blasts took place near the main train station in Ankara, killing more than 100 people in October 2015. In March 2016, two Americans were killed in an explosion in Istanbul.
Also in 2013, a terrorist attack was carried out leftist group called the Revolutionary People's Liberation Front in the US embassy in Ankara, where a Turkish guard was killed and many others were injured.