France is pushing for sanctions against Turkey over the deteriorating situation in the Mediterranean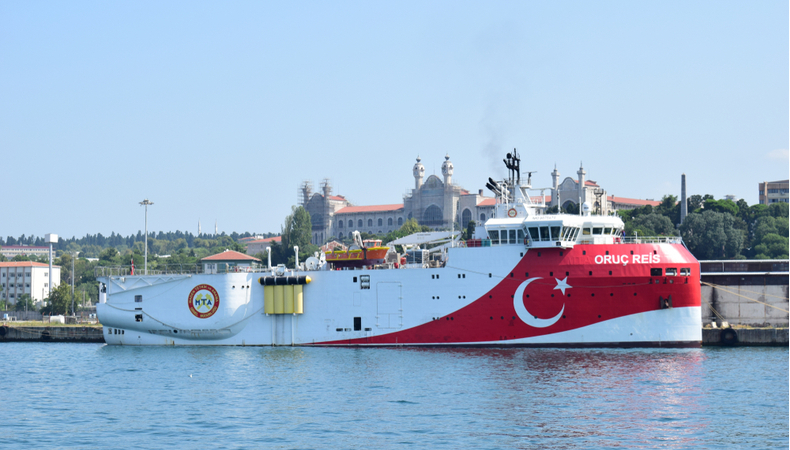 France is leading the push for EU sanctions on Turkey next month, a threat from the union in October, but has yet to receive support from EU governments other than Greece and Cyprus. The sanctions are based on Turkey's exploration of gas in the Mediterranean.
Paris says Turkish President Recep Tayyip Erdogan has not heeded EU leaders' October 1 warning to withdraw from the dispute over gas exploration in the Mediterranean or face dire consequences. It appears that France is now pushing for sanctions against Turkey.
The seven southern European Union (EU) countries meeting in Porticcio (Corsica) on Thursday expressed support for Greece and Cyprus against Turkey's actions in the eastern Mediterranean, and stressed the imposition of sanctions on Turkey. "We want to send a message of unity to Greece and Cyprus, support for serious sanctions and threats to European sovereignty," French President Emmanuel Macron said in a statement issued by the heads of state of Greece, Cyprus and Spain. Italy, Portugal and Malta, along with France are part of the informal alliance MED7. The purpose of this alliance is to ensure good coordination on common issues such as economy, society, immigration and defense policy.
An unnamed EU diplomat was quoted by Reuters as saying that "Turkey is a key ally in many areas, so there is no consensus on the Council." EU) But it now appears that France is leading a crackdown on Turkey, which has been conducting illegal gas exploration in the Mediterranean.
France is one of the countries that has shown the toughest challenges in responding to Turkish gas exploration. This summer they even sent ships and military planes to the area to show their support for Greece. Greece Prime Minister, Kyriakos Mitsotakis, he urged "Ankara to stop the exploration and all activities illegal and return to the negotiating table", he warned that, otherwise, they will go to the Court of Justice's The Hague.
Turkey, a member of NATO, has turned to dictatorship, undermining the EU's priorities in Syria and Libya, but remains a strategic partner in a position the EU cannot ignore. There have been serious disagreements with France in recent times. Germany is one of the countries pushing back EU sanctions on Ankara. Berlin had hoped for mediation between Greece and Turkey but was outraged when Ankara, which sailed for a reconnaissance ship before meeting with EU leaders in October, began exploring gas from Cyprus again last month.