The End of the Turkish Dictatorship Emerges.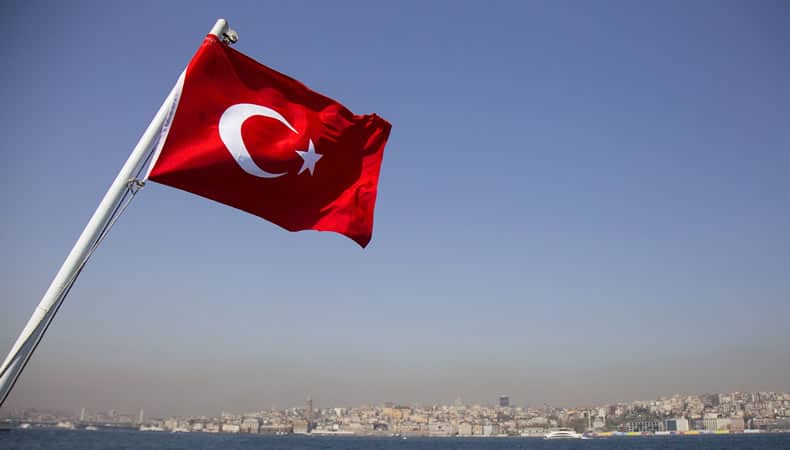 Turkey is facing difficult economic challenges. There are indications that Turkey's economy is declining, with many countries cutting off trade ties. Saudi Arabia announced earlier this month that it would suspend all Turkish exports to Saudi Arabia, raising concerns among Turkish traders and economic experts, who point out that about $ 3 billion in import revenue will be lost.
Meanwhile, reports say that Turkey hides the exact figures and economic statistics on its current economy, unemployment rate and living conditions of its people. Unemployment has risen and the lower class has increased. This shows that the Turkish economy is deteriorating and raises concerns that Erdogan's rule could end in failure and will be defeated, his turmoil in the region and in neighboring countries.
President Erdogan is currently in a difficult situation and will find it difficult to scape it peacefully. He opted for the opening of war zones in neighboring countries and the turmoil he started in peaceful countries such as those in the Middle East. Erdogan thinks these military activities will bring back the long-dead Othman empire and confuse the Turkish people by pretending to work for Turkey's unity, but it appears he has put his country in a tough economic hellish era.
Turkey's currency is still volatile, while foreign debt is still so large that the country cannot afford it at this time. Inflation and unemployment are alarmingly high and the country is experiencing a severe economic crisis. Economic growth is minimal, and anxiety is enormous with the feeling that it is facing a lot of problems.
Turkey's economic slowdown has been blamed by experts on a shift in funding for its troops fighting in foreign countries such as Libya, Syria, Iraq and Nogorno Karabakh. It is also a major factor in the deteriorating relations between the Middle East and Turkey, which has led to a decline in exports. Qatar has been paying Turkish troops in Libya for the past two years as trusted sources.
Erdogan has deployed troops in Libya, Syria, Iraq, and the continued support of the Nagorno Karabakh military forces of the Azeri. His desperate steps include a gas exploration operation in the Mediterranean. As a result, the European Union is directly opposed to him and this damaged his affiliation with NATO.
The current economic crisis in Turkey is a reflection of the political crisis and the failure of Erdogan's regime that seems to be ending in catastrophe. The main opposition leader of the Republic People's party (CHP) Kemal Kılıçdaroğlu has said that he has criticized President Recep Tayyip Erdogan for easing the current economic crisis in Turkey. "Turkey is in the middle of an economic crisis. The current crisis is worse than in 2001," he said.