US Homeland security issues domestic terrorism alert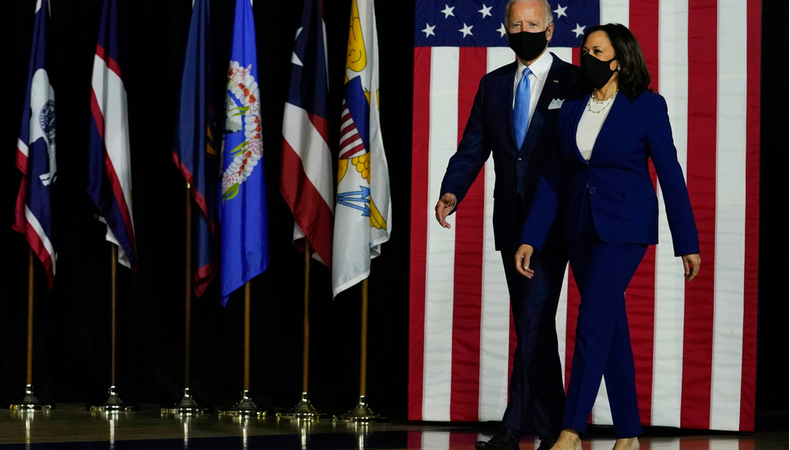 The US Department of Homeland Security on Wednesday issued a National Terrorism Advisory System (NTAS) Bulletin, stating that there is currently a heightened threat environment across the country which can continue over the coming weeks. In the bulletin, the US Homeland Security has warned of potential violence triggered by anti-government individuals after the inauguration of President Joe Biden.
It expressed concerns over unforeseen riots led by individuals "frustrated with the exercise of government authority and the presidential transition." In addition, the DHA also raised concerns that false narratives could continue to mobilize ideologically-motivated actors to incite or commit violence.The Acting Secretary of Homeland Security took the decision after consulting with the intelligence community and law enforcement partners to safeguard people across the United States.This development has come in the backdrop of violence at the US Capitol on January 6 led by pro-Trump supporters.
The DHS also affirmed that it does not have any information indicating any specific or credible plot. However, it noted that there have been violent riots in recent days.Besides 2020 election results, the DHS has cited the COVID-19 pandemic and police use of force as other potential reasons for unprecedented violence in the country. Coming into effect from January 27, the advisory will expire on April 30, 2021.DHS has also called on the state, local, and territorial homeland security partners to continue prioritizing necessary security measures to protect people and important government buildings.
Ahead of Joe Biden's inauguration on January 20, the Pentagon and other security authorities had authorized the deployment of massive forces in Washington DC to prevent any unprecedented violence.Police arrested eight people on Wednesday after the Democratic Party headquarters in Portland, Oregon, was vandalized hours after President Joe Biden's inauguration. Law enforcement officials also ensured that all 50 state capitols are well prepared for any armed protests during the inauguration week.
Significantly, President Joe Biden's inauguration took place without any security hurdles. However, hours after the ceremony, violence emerged in Oregon and people vandalized the Democratic Party headquarters in Portland. As per reports, people clashed with federal officers outside the Immigration and Customs Enforcement building.The alert was issued by acting Homeland Security Secretary David Pekoske, as Biden's nominee Alejandro Mayorkas has yet not been confirmed by the Senate.Washington continues to remain on high alert after the US Capitol siege. Meanwhile, federal authorities have charged over 150 people over the violent attack at the Capitol insurrection.