US raises concern over ICC Israeli-Palestinian war crime investigations, warns against conflict escalation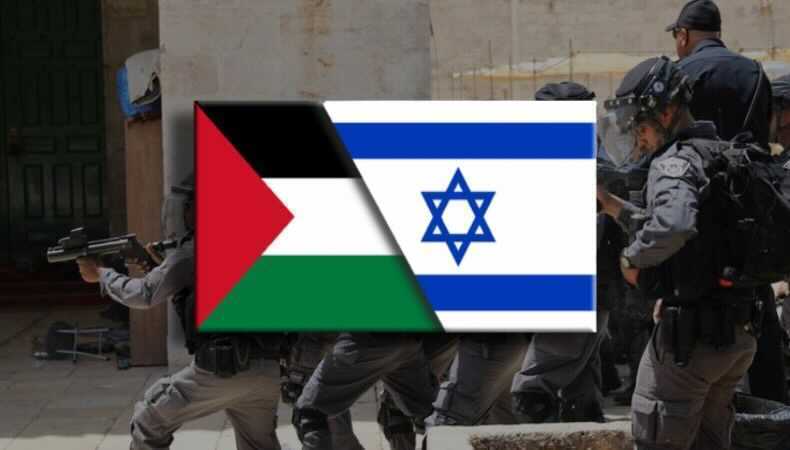 On Friday, the US administration took a tough stand against International Criminal Court (ICC) slamming its move to investigate war crimes on Palestinian land. Washington warned the international court against heightening of tensions and animosity between Israelis and Palestinians. Earlier this month, ICJ in an unprecedented declaration said that the court would initiate criminal proceedings, investigating war crimes conducted by Israeli authorities in Palestinian territories. The decision was hailed as a historic move by Palestinian Authority but was strongly condemned by Israeli government.
Israeli Prime Minister Benjamin Netanyahu said: "When the ICC investigates Israel for fake war crimes, this is pure antisemitism." He slammed the court for investigating his nation, stating that Israel has been trying to "defend itself against terrorists". He also questioned the court's judgment to investigate Israel while refusing to prosecute other forces who he said have been conducting brutal crimes, especially under dictatorial regimes of Iran and Syria. "We will fight this perversion of justice with all our might," Netanyahu, exhibiting his firm disapproval of the move.
The US envoy to UN, Richard Mills said that the court's ruling would hamper "undercut" efforts made towards restoring peace between the warring neighbours. During the UN Security Council virtual talks, held on Friday, Mills also questioned if it was within that the Hague-based court's legal right to extend its jurisdiction over the West Bank, East Jerusalem and Gaza. He said that it could raise "serious legal and factual questions that surround its (ICC) ability to do so".
The American diplomat added, "Such actions against Israel at the [court] increase tension and undercut efforts to advance a negotiated two-state solution." Miller's comments were representative of US President Joe Biden's relations with Israeli President, who urged the new US administration to not lift sanctions on court officials imposed by the previous administration.
Biden administration had recently said that it was reviewing the sanctions imposed on the international tribunal by his predecessor Donald Trump for launching investigations into the Afghan and the Israeli-Palestinian conflicts. Washington in the past extended its support to various ICC judgements, but neither it or Israel is member of the international court, like Palestinian Authority and Afghanistan. Hence, US warned that the tribunal against escalation of conflict due to its investigations.
US State Department spokesman Ned Price also raised "serious concerns" after the the international court made its announcement on February 5. Fatou Bensouda, the ICC chief prosecutor, who made the decision public earlier this month emphasised that the jurisdiction by no means should be seen as an attempt to support establishment of Palestinian statehood, as the issue still stands contested. The tribunal added that the situation was taken into consideration because Palestine, which has been part of the ICC founding treaty, urged the international court to look into the conflict-riddled, vulnerable pockets of its existence.