Worker Protection in Question: Amnesty Alleges Qatar World Cup Organizers' Failures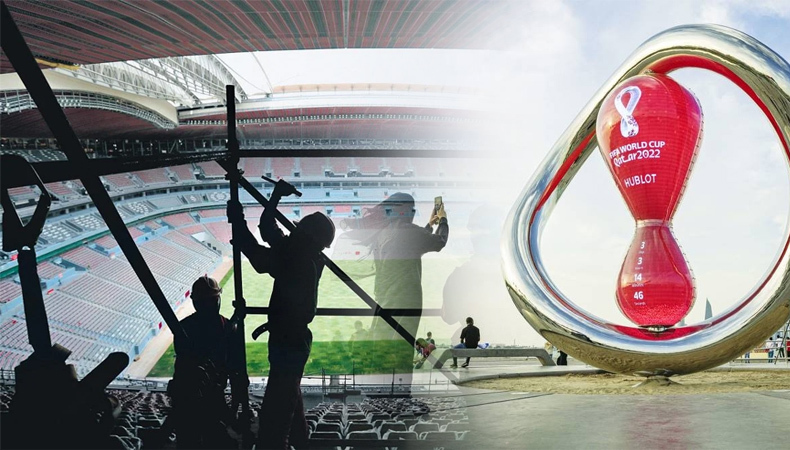 In a stinging analysis published by The Guardian, Qatar's World Cup organizers are accused of failing to sufficiently safeguard the rights and wellbeing of employees participating in the tournament's infrastructure development. Amnesty International has expressed concern about worker abuse, highlighting the urgent need for better labor standards in Qatar.
Also Read – Discover The Best Places To Visit In Qatar For 2023 (A Tourist Guide)
The article outlines Amnesty International's charges that employees participating in the building of World Cup stadiums and infrastructure have been exposed to exploitative practices and abuses of labor rights. Concerns are raised in the study regarding unsafe working conditions, poor housing, and people being locked in a cycle of debt and abuse.
The results of Amnesty International highlight the need of resolving the suffering of migrant workers in Qatar, who have played a vital part in the building of World Cup infrastructure. The research emphasizes the need for fundamental changes to safeguard workers' rights, enhance safety standards, and promote equitable treatment across the supply chain.
The situation dives into the larger background of labor conditions in Qatar, admitting that worker rights have long been a source of concern. Reforms have been implemented, such as the employees' Welfare Standards, but Amnesty's analysis recommends that more comprehensive measures are needed to adequately address the structural issues faced by employees.
The research emphasizes the ramifications of these charges for Qatar's World Cup hosting, underlining the possible brand harm and scrutiny that the event organizers face. It emphasizes the necessity of maintaining human rights and labor standards in the context of big athletic events, and it calls for responsibility and openness in labor reform implementation.
The World Cup organizers in Qatar have replied to the charges, stating their commitment to safeguarding the well-being and safety of employees participating in World Cup-related projects. They have described continuous attempts to address labor rights concerns, such as better housing, better working conditions, and stronger worker safeguards.
The article finishes by highlighting the importance of the claims as well as the necessity for concrete progress in labor reforms. It asks for ongoing examination and monitoring to ensure that Qatar follows through on its obligations to safeguard workers' rights and improve working conditions, not only in preparation for the World Cup, but also in the long run.
Also Read – How to get a job in Qatar?
Amnesty International's allegations against Qatar's World Cup organizers underline the critical need for measures to safeguard the rights and well-being of employees participating in tournament preparations. The investigation into these claims serves as a reminder of the necessity of ethical principles and human rights issues in big international events.