China Ambassador Praises Saudi Firms For Helping Chinese Businesses Expansion Plans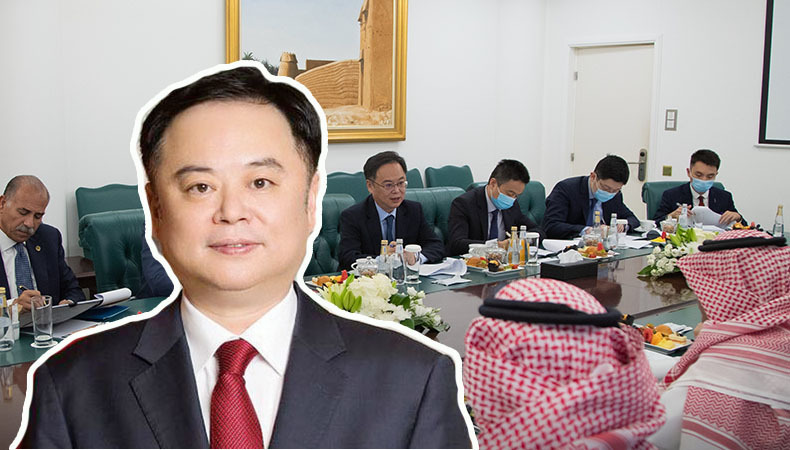 Saudi arabia– China's ambassador to Saudi Arabia, Chen Weiqing, has praised the country for helping Chinese businesses expand globally.
During a visit to the headquarters of eWTP Arabia Capital in Riyadh, the Kingdom of Saudi Arabia, Weiqing praised Saudi firms and spoke with business leaders. eWTP Arabia Capital, a venture capital firm, has formed a joint venture company with China's Alibaba Cloud, called Saudi Cloud Computing Co., with a capital of $238 million. The joint venture also involves Saudi Telecom Company Group and the Saudi Company for Artificial Intelligence.
In June, the new business announced the launch of two data centres in the country, to help Alibaba's cloud operations. The new business aims to launch 16 data centres throughout the administrative regions of Saudi Arabia.
Related Posts
According to the Arab News, the Chinese ambassador also recognised the efforts of the enterprise to overcome the impact of the Covid-19 pandemic. He went on to express his appreciation of eWTP Arabia Capital's efforts in helping Chinese enterprises with their global expansions through investments and management.
Reportedly, the Chinese Embassy will provide continuous support to Chinese companies and all of their employees in Saudi Arabia. China and Saudi Arabia are close and strategic allies. This is the latest example of increasing cooperation between Saudi Arabia and China.
Saudi Arabia and China relations
Recently, Saudi's state-owned oil company finalised a deal with China to build a major energy complex in China. Reportedly, Saudi Aramco will develop a refinery and petrochemical complex in northeast China. North Huajin Chemical Industries Group Corporation and Panjin Xincheng Industrial Group companies are also involved in this deal.
Saudi Arabia has also joined China's Belt and Road Initiative (BRI) for global infrastructure. In 2017, Aramco awarded a Chinese company the contract to build a port in the southwest city of Jizan in the Kingdom.