Double Standards and Hypocrisy Encourages Israel Against Palestine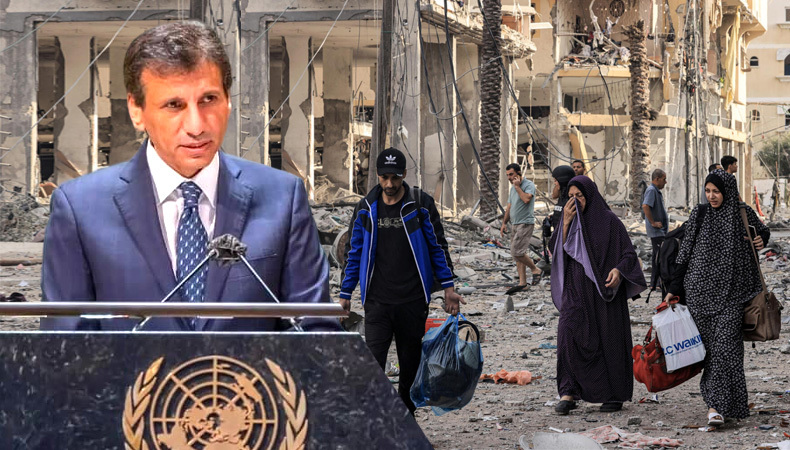 This week the United Nations Security Council and member countries were accused of taking a hypocrite and double standard stance to the ongoing Israel-Hamas War, that has killed civilians in Israel and Palestine.
The GCC states have been calling for a permanent, comprehensive and fair solution to the Israel-Palestine conflict in line with the International Law and resolutions issued by the UN Security Council. But this has gone unheeded as Israel Defense Forces continue to bombard Gaza with airstrikes.
Sergio Franca Danese, Brazil's UN Ambassador, said sadly, very sadly, the Council was once again unable to adopt a resolution on the Israeli-Palestinian conflict. He highlighted that Council paralysis in the face of a humanitarian catastrophe is not in the interest of the international community.
Call for Immediate Ceasefire in Palestine
Oman's Permanent Representative to the UN, Dr Mohamed bin Awad Alhassan, told the UN Security Council that the current confrontation in the occupied Palestinian territories is not new. The outcome is that there are victims in Israel and Palestine, instability and lack of security. "The cause of this confrontation is the application of double standards which encouraged Israel to pursue its massacres against the Palestinian people"
Alhassan said the GCC states emphasize the necessity of reaching an immediate ceasefire, allow relief teams and humanitarian agencies to enter Gaza Strip safely and unconditionally. He urged the UN Security Council to proclaim a clear position against the use of starvation and the cutting of power and water as a means of war.
The Oman Diplomat called on the international community to stand by international law by lifting the siege on the Gaza Strip, opening border crossings and protecting workers belonging to humanitarian organizations and medical teams.
Keep Reading
AU and IGAD Working With Arab League and UN to End Sudan War
Lebanon at a Crossroads: Navigating Security, Stability, and Geopolitical Challenges
Palestine Unprecedented Humanitarian Crisis
Meanwhile, rights groups and activists are drawing attention to the humanitarian crisis engulfing Palestine. According to Council on Foreign Relations, about 95 percent of the population in Palestine cannot access clean water because of a 16-year blockade by Israel. And more than half of all Gazans are dependent on international assistance.
The CFR said Israel has imposed a complete siege of the territory, cutting off electricity and water, preventing the entry of food, fuel and medicine. Neighborhoods and schools have been destroyed by Israeli air strikes.
But the IDF argues its only targeting weapons storage centers and infrastructure used or occupied by Hamas militants. And this has resulted in civilian casualties.