EXCLUSIVE: Tunisia will not employ the Qatar Development Fund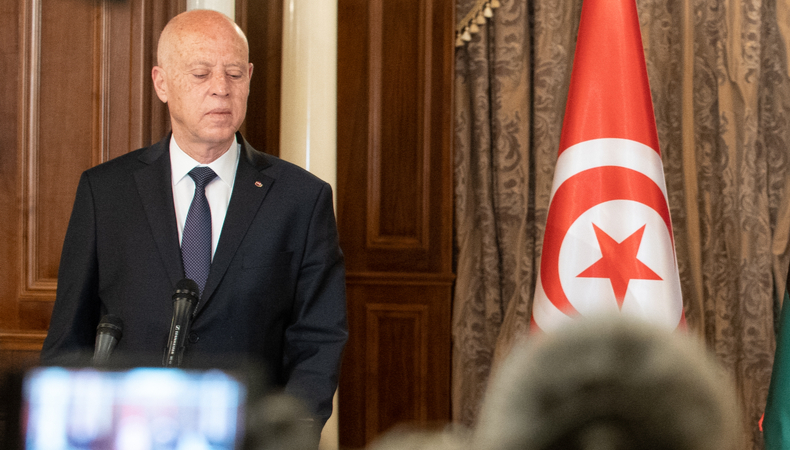 MP Mabrouk Korchid said the agreement with the Qatar development fund would not be promulgated by the President of the Republic of Tunisia, Kais Saied. According to Korchid, the decision not to use the funds offered by Doha derives from the suspension of the work of the Parliament, so the latter cannot submit the law mentioned above to the presidency. The news comes after the leader of the PDL, Abir Moussi, an expression of the previous regime and the number one enemy of the Islamists, called on President Kais Saied not to enact the law on the development fund for Qatar.
Doha has sent billions of dollars to Tunisia, of which all traces have been lost. Except for a few thousand dollars used for constructing housing structures for foreign fighters returning from Syria, Libya, and Iraq, the Tunisian people have never benefited from the generosity of the Al-Thani royal family. Instead, the funds were used by Doha agents and the leader of the local Islamist party, Rachid Ghannouchi, to influence Tunisia's foreign policies. The judiciary is already investigating sums of money from the tiny Gulf country that ended up directly in the current accounts of the Islamist leaders of parties such as Ennahdha and el-Karama. The Tunisian branch of Qatar Charity is also suspected of financing terrorism.
The fight against malfeasance in Tunisia continues on all fronts.
Yesterday, as part of the fight against smuggling throughout the national territory, the units of the Tunisian customs guard managed to seize a large sum of money and luxury cars worth 7 million dinars. According to the security agency, this seizure occurred on the outskirts of the capital, Tunis, at the home of a Tunisian citizen residing abroad who specializes in smuggling, currency trafficking, and money laundering. The operation made it possible to seize 4 million Tunisian dinars and sums in foreign currency for a value of 30 thousand dinars. In addition, investigators also confiscated three luxury cars worth around 3 million Tunis dinars (around 120 million dollars).
We should remember that after President Kais Saied decided to dissolve the government and suspend parliamentary activities on July 25, the President received several heads of state and foreign ministers from all Arab and Gulf countries at the Palace of Carthage except for Qatar. However, according to rumors, Kais Saied also refused a video conference meeting with the emir, as he was busy with the open days of the new coronavirus vaccination campaign.