EXCLUSIVE: in Tunisia, the extremist group Al-Karama tries to reorganize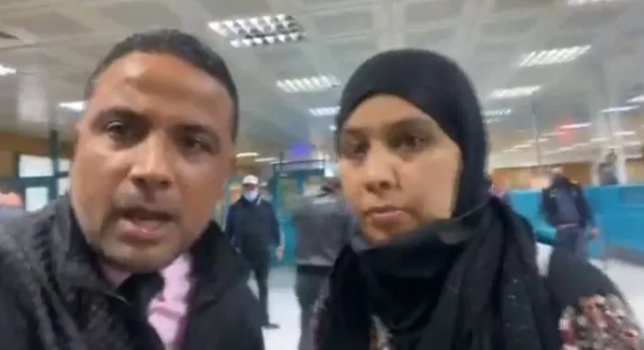 The exceptional decisions of the President of the Tunisian Republic Kais Saied to extend the application of Article 80 of the Constitution until further notice is putting the radical Islamist Al-Karama coalition in serious difficulty. Although the Tunisian people have repeatedly expressed their refusal to go back to the previous phase, some parties try to stand up in the face of the advancing machine of justice. But, by now, everyone knows what they are involved in. The heavy dossiers of corruption, violence, and support for terrorism weigh on the deputies' heads, now with no way out.
The military court of Tunis issued on 21 August 2021 an arrest warrant against the deputy of the coalition Al Karama in the context of the airport case, and this following his refusal to appear before the court of application. In addition, another warrant was issued this week against three members of the same party: Mohamed Affes, Nidhal Saoudi, and Abdellatif Aloui. The deputies of the Islamist coalition, last March, invaded the Tunis Carthage airport to intervene in favor of a woman involved in the S17 dossier, suspected of having links with terrorist groups and therefore banned from traveling. On that occasion, the deputies wreaked havoc by coming to a clash with the security forces at the airport, wanting to force the woman's passage and let her board the plane.
The deputy Mohamed Affes Facebook page's administrator denounced in a post published on his official page the search of the house of the Member of Parliament frozen since 25 July and his brothers "once again" by the police. Affes is also being investigated in a corruption case filed by the Ministry of Education last year. Mohamed Affes became known to the Tunisian public scene after publishing original videos in which he appears inside a jihadist mosque in Syria during a khutba praising the armed jihad, together with other members of Syrian terrorist groups affiliated with Daesh and Al- Qaeda.
In a vain attempt to reorganize, the political bureau of the coalition party Al Karama announced yesterday, Wednesday 25 August, a change in the formation of its leadership, following the latest restrictions on some elements of the party by the judiciary. Yosri Daly becomes the new President of the political office, and Ahmed Belghith, the new party spokesperson, replacing Seifeddine Makhlouf. The statement states that the new provisions will remain in effect until the situation of former officials subject to judicial proceedings is clarified. But the Tunisian people respond: never end the sentence, invoking the arrest of the remaining officials for high treason towards the values ​​of the Republic.