Hamas re-appoints Ismail Haniyeh as chief of political bureau for second term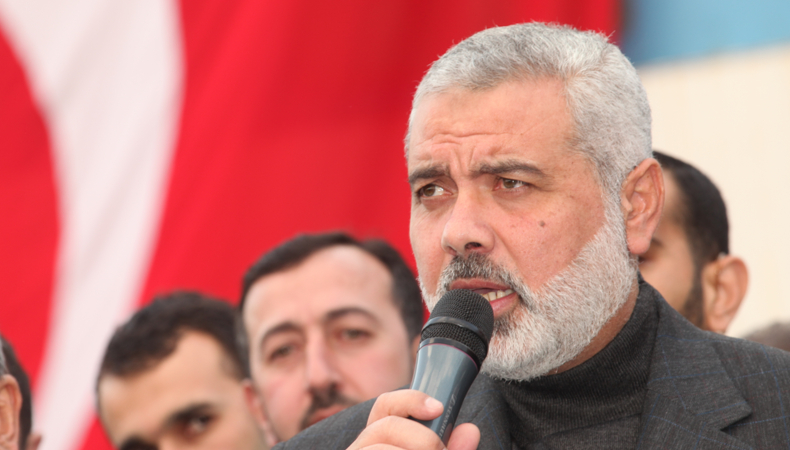 Hamas leader Ismail Haniyeh on Monday was re-elected as the supreme leader of the Palestinian Islamist militant group that controls Gaza. According to a statement issued by the group, Haniyeh was re-elected unopposed as the head of Hamas' political bureau for a second term. "Brother Ismail Haniyeh was re-elected as the head of the movement's political office for a second time," a Hamas official told news agency Reuters.
In the statement, the group announced the conclusion of the electoral process with the reappointment of Haniyeh as political chief after "tens of thousands of members" participated in the internal vote. The Shura Council, Hamas' top decision-making body, renewed the four-year term of Haniyeh.
Haniyeh in exile
Appointed as the chief of Hamas' political bureau in 2017, Haniyeh has been in exile for the past two years. After he left Gaza in 2019, 58-year-old Haniyeh has been travelling between Qatar and Turkey to carry out the group's political activities in the Gaza Strip.
As per media reports, he was involved in Egypt-mediated ceasefire talks between the Israeli government and Hamas officials after 11-day of devastating conflict between the two sides in Gaza in May this year. The conflict had left more than 200 people dead and several others injured in violent clashes between the Israeli forces and the militant group.
Earlier in March, Hamas re-appointed Yehya Al-Sinwar as Gaza chief of the group for a second term. Furthermore, in early April, Khaled Meshaal was named the group's president abroad after the internal elections that take place every four years.
Served as Palestinian PM
In 2006, Haniyeh served as the prime minister of Palestine after Hamas won a landslide victory in the country's parliamentary elections. Hamas defeated the President Mahmoud Abbas-led Fatah party by winning 76 seats in the 132-member legislative council in Palestine. However, Abbas dissolved the government in April 2007 and dismissed Haniyeh as the prime minister following clashes between Hamas and Fatah party in the country.
Meanwhile, Palestinian Authority President Mahmoud Abbas has indefinitely postponed parliamentary and presidential elections in the war-ravaged country. While elections were scheduled to take place between May-July, Abbas cited the issue of the participation of Palestinians in Jerusalem in the voting process as the reason behind the decision.