International community comes together for Lebanon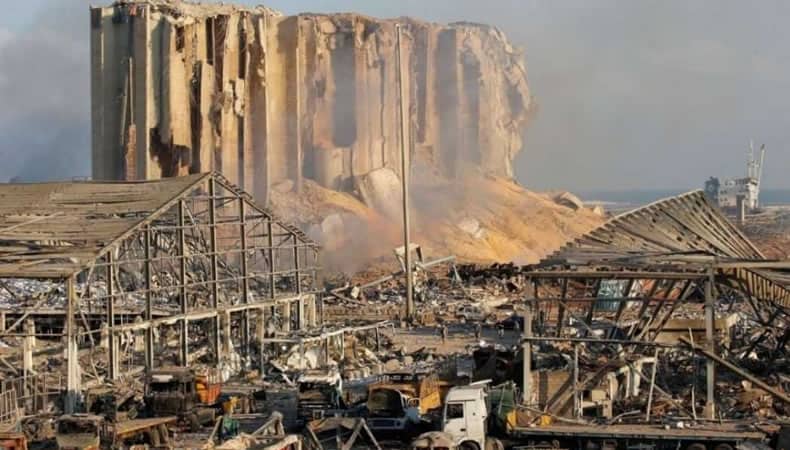 Following last week's blast in Beirut, a donor conference held for Lebanon's benefit has seen pledges of nearly 250 million euros.
Over 250 million euros has been pledged to help crisis-stricken Lebanon recover from the Beirut blast in a virtual donor conference hosted by France. Representatives from nearly 30 countries participated, including government leaders like French President Emmanuel Macron and US President Donald Trump. In addition to this, representatives from the United Nations, the World Bank, the Red Cross, the IMF, the European Investment Bank and the European Bank for Reconstruction and Development were also present.
Israel, which according to France had shown interest in contributing, did not participate not did Iran, which through Hezbollah, wields huge influence in Lebanon. Similarly, Turkey and Russia also were not represented though they pledged support for the initiative. In addition to Britain, Jordan, Egypt, Iraq and China, Gulf states like Saudi Arabia and Qatar were also present. France alone pledged 30 million euros, Germany promised 20 million and USAID is giving $15 million.
The joint statement released after the conference highlighted concerns the donors had about corruption in the Lebanese government. While calling for timely and sufficient assistance that would be coordinated by the United Nation, the statement asked that it be delivered directly to the Lebanese population with efficiency and transparency. The US has said its aid money is definitely not going to the government.
Following the massive blast in Beirut this week, there has been an outpouring of sympathy and aid to Lebanon, which had already been dealing with a sharp economic crisis. Last week's blast killed more than 150 people, wounded 6,000 and rendered almost 300,000 people homeless. Humanitarian support such as medical supplies, food aid in the form of rice and wheat and personnel for search and rescue have been coming in from all quarters of the world.
Experts have called for funds to be funnelled in quickly to public and private bodies and NGOs. According to the UN, $117 million will be required in emergency response over the next three months in the form of health services, shelter, food distribution and programmes to contain the spread of COVID-19. Many medical facilities, including three large hospitals, have sustained damage as have hundreds of schools.
The blast, now known to have been caused by official negligence, aggravated the discontent that the Lebanese public have been feeling towards their leaders, which have precipitated in massive anti-government protests and clashes with the army. World leaders have impressed on Lebanese authorities to act quickly and decisively to respond to the anger and aspirations of the people protesting in the streets so that the country doesn't sink into chaos.