Iran Nuclear Deal: Iran warns deal will 'die' if arms embargo is extended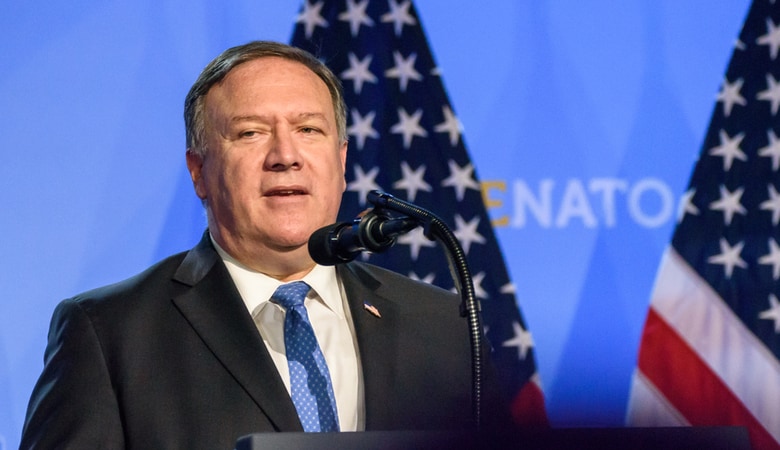 A senior Iranian official on 3 May 2020 warned that the nuclear deal would die if the US decides to extend the arms embargo. The warning tweet from Ali Shamkhani, the secretary of Iran's Supreme National Security Council, comes amidst the backdrop of the attempt by the US to impose further sanctions against sell of conventional weapons to Iran.
Shamkhani also raised questions about the stand by European Union partners. According to the terms of Iran nuclear deal, an embargo on the sale of conventional weapons to Iran is in place since 2015 and is slated to be lifted in October this year.
The tension between Iran and the US has escalated over the issue of nuclear proliferation for decades. In 2018 the US President announced its withdrawal from the multilateral nuclear deal. The US also imposed sanctions against Iran to mount pressure on Iran. Other than Iran and the US, Germany, UK, France, Russia, China, and EU were also signatories to the 2015 Joint Comprehensive Plan of Action or JCPOA or what is commonly known as Iran nuclear deal.
Recently, Mike Pompeo, the US Secretary of State, urged the UN Security Council to extend the arms embargo beyond October 2020.
In recent months, Iran-US ties have hit rock bottom after US airstrikes killed General Qassem Soleimani in the Iraqi capital Baghdad in January 2020. Iran retaliated against the US action by firing rockets at military bases, said to be used by American soldiers in Iraq. 
For US President Trump, who is seeking re-election to the Oval Office, in November this year, it unlikely that he will soften his stand against the Islamic republic nation.
According to a report, Islamic Revolutionary Guards Corp (IRGC), on 22 April 2020, had claimed to have launched a military satellite successfully. Dozens of US Congressmen have expressed concern over the future of weapons embargo and travel restrictions on Iranian individuals. While the US administration might want to re-impose further multilateral sanctions through the UN, it is unlikely that China and Russia would support its actions. If the embargo is lifted, the regional powers in the Middle Eastern region, especially among its neighbors, will be uncomfortable with the new dynamics equations.