Iran warns against US naval presence in Gulf, acquires new combat vessels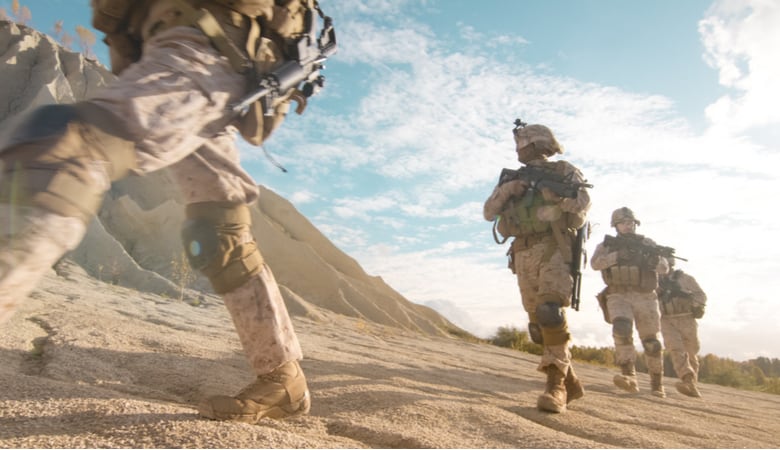 The Revolutionary Guards of Iran yesterday warned against US naval presence in the Gulf. The warning was issued after the Islamic Republic country received 100-odd new combat vessels.
According to a state TV channel, Iran received Taregh submarines, Ashura-class speedboats, and Zolfaghar coastal patrol boats. Iran's defence manufacturers delivered the vessels at a ceremony at Port Bandar Abbas.
Iran's Rear Admiral Alireza Tangsiri warned the US Navy that Iran navy's presence would be felt more in the region. The admiral was speaking at a ceremony in south Iran.
For the past year, Iran and the US have come close to a confrontation in two instances.
In April this year, the US navy had accused Iran of harassing its ships in the Gulf region. The US Navy described the Iranian action as "dangerous and provocative" when 11 Iranian vessels came to its coastal guard ships. The US President Donald Trump had ordered its navy to destroy Iranian vessels if they were harassing its boats in the Persian Gulf.
Iran's navy, according to Major General Hossein Salaami, has been allowed to expand its power, so that they can adequately protect their territorial independence and protect its maritime interests and destroy its enemy.
The tension between the two powers has been spiraling ever since the US President Donald Trump opted out of the Iran Nuclear Deal in 2018.
A US airstrike killed Qasem Soleimani, the top Iranian general who headed the Guards' foreign arm, the Quds Force in January. The tensions escalated further. As a retaliatory measure, Iran fired missiles targeting US soldiers in military bases camps in Iraq.
Last week, the US navy conducted drills in the region from 19-21 May.
Iran's fuel supply to Venezuela recently sparked a lot of tension in the Caribbean between the two countries. The US has remained antagonistic towards the left-leaning government of President Nicolas Maduro in Venezuela. The US has imposed sanctions against both the government in Iran and Venezuela. The US, after its withdrawal from the Iran nuclear deal, has imposed sanctions against Iran.
Related News: Iraqi economy risks the collapse, Allawi seeks Gulf funds to stave off liquidity crisis