UN is urged not to withdraw their peacekeeping forces from Sudan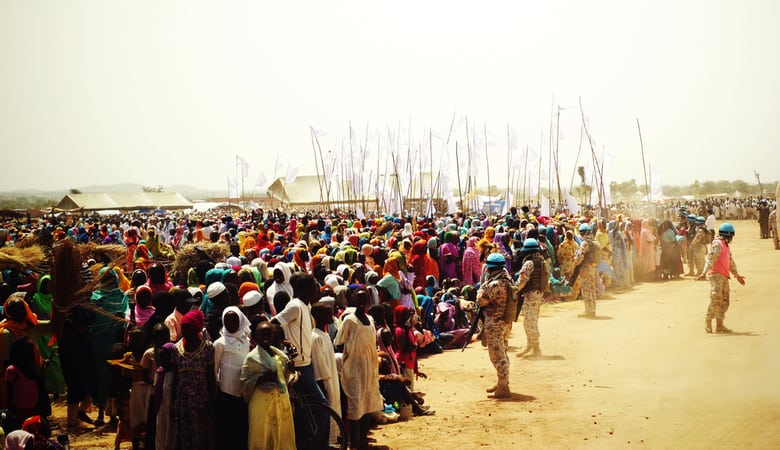 As Sudan prepares for a new UN 'political mission' that will help the country take its first steps into elections, government formation and a new constitution, the prospect of UN peacekeeping force's exist has alarmed activists and analysts, who warn of devastating consequences. The United Nations-African Union Mission in Darfur (UNAMID) has been on the ground since 2007 with a mandate of peacekeeping and civilian protection, by force if necessary, that expires in October this year.
Activists have written to the UN, asking the UN-AU force to not continue with their plan to withdraw 26,000 peacekeepers from Darfur amidst continuing violence and shaky civilian government that is meant to oversee the country's political transition. The security council is expected to agree to this timeline though some permanent members like the UK and Germany are known to be in favour of delaying the deadline.
Activists have warned that not only will the political mission solve the public's immediate problems but the withdrawal of troops would only worsen it by creating a security vacuum that the current government will not be able to handle. They have also said that the public, especially in Darfur, places more trust in the UN forces than the state security forces, considering the country's long legacy of state-sponsored violence.
But the UN has said that its future mission will "preserve the gains" made by the peacekeeping so far and focus greater efforts on peacebuilding. It has also been working on convincing Sudan's prime minister Abdalla Hamdok to take up the new mission. The current transitional government comes to an end in 2022 and there is a need to have a new civilian government up and running before that.
There have also been cases of coronavirus reported among the peacekeepers resulting in mass quarantines of its staff. Last week UNAMID had released a statement saying seven of its personnel operating at its logistics base in North Darfur were confirmed to have contracted the virus.
A petition opposing the withdrawal of UNAMID from Darfur has been submitted to the United Nations, signed by over 100 civil society groups.