Iranian opposition files US lawsuit against Iran's president over 1988 massacre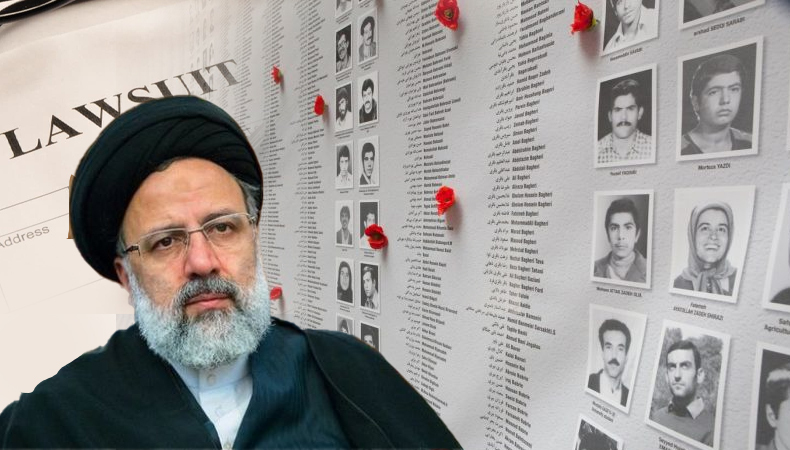 Iran– An Iranian opposition group has filed a lawsuit against the current President of  Iran, Ebrahim Raisi, in the United States over the 1988 massacre of Iranian political prisoners.
The lawsuit was filed in the New York State of the US last week. The opposition accused Raisi of involvement in the massacre of thousands of Iranian political prisoners in 1988. The lawsuit alleged that 30,000 political prisoners, who opposed the Iranian regime, were put to death unjustly and without due process in the Evin and Gohardasht prisons in the Iranian capital. The Iranian authorities acted on the orders of Supreme Leader Ayatollah Khomeini in 1988. Khomeini issued a fatwa, ordering that all Mujahedin-e Khalq members, who remained loyal to the organisation, be executed immediately.
Raisi was elected as the president of Iran last year. The lawsuit alleged that Raisi was a deputy prosecutor in Tehran, the capital of Iran, at the time of the killings of the 30,000 political prisoners. The opposition alleged that Raisi was a member of the "Death Commission," a group of four people who oversaw the convictions and executions of political prisoners. The lawsuit was filed against him, individually, rather than against the whole regime.
Related Posts
Soona Samsami, a representative of the National Council of Resistance of Iran (NCRI) in the US, said, "The National Council of Resistance of Iran and the MEK (Mujahedin-e-Khalq) have been calling for justice for the 1988 massacre since the early days."
Steven M. Schneebaum, one of the lawyers representing the victims, said, "This campaign for justice will continue until this regime is overthrown. This lawsuit is another step in this campaign."
Reportedly, the lawsuit was brought by plaintiffs against the defendant. Plaintiff Sheila Neinavaie, an Iranian-American citizen, revealed that she spent eight years in Iranian prisons in the 1980s. She was tortured from the age of 15.