Israel fourth election bid in two years leads to tight race with no clear winner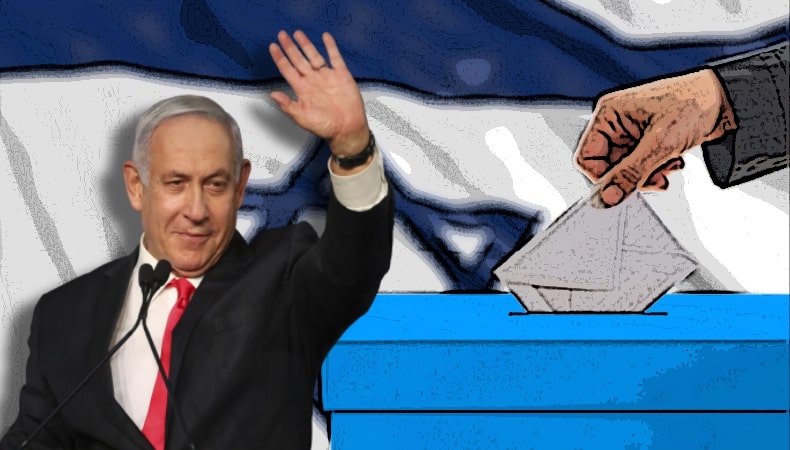 On Tuesday Israel conducted its general elections, fourth in the last two years. The exit poll indicated political deadlock as all the contenders, including the country's long-ruling leader, Benjamin Netanyahu, his nationalist allies and his opponents, none could accumulate majority votes required to form the new government. The election stalemate indicated the possibility of fifth consecutive election, which could be held later this year.
The election result was the reflection of polarised state the country, with divided loyalties among small sectarian parties which were dominating the parliament. The current polls caused a big blow to Netanyahu, who after three indecisive elections was hopeful of a clear cut victory, which he believed would even acquit him from the ongoing corruption indictments. In his early Wednesday address Netanyahu acknowledged the reality and reached out to his opponents to consider forming a stable government over fifth election round. He said, "We must not under any circumstances drag the state of Israel to new elections, to a fifth election. We must form a stable government now."
Considering the unpredictable nature of the current polls, the president of Israel Democracy Institute, Yohanan Plesner, said, "All three options are on the table: a Netanyahu-led government, a change coalition that will leave Netanyahu in the opposition, and an interim government leading to a fifth election."
Read more: Israel at the polls tomorrow,will Netanyahu be confirmed?
Observers believed that the chances of Netanyahu leading the nation were growing slim as he was losing on the support of his closest allies, including Naftali Bennett. Bennett recently adopted a more critical tone towards Netanyahu's leadership and in his recent speech said, "Now is the time for healing. The norms of the past will no longer be acceptable." He emphasised on the need to move the country "from leadership that is interested in itself to a professional leadership that cares."
Once the vote count is over, the country's President Reuven Rivlin would hold series of meetings with the leading party leaders and would choose the most promising candidate, as his prime minister-designate. With regard to Tuesday's voting, Rivlin said, "Four elections in two years erode public trust in the democratic process." But he still urged Israelis to vote again stating that "there is no other way".