Israel to purchase new F-35s and other refuelling aircrafts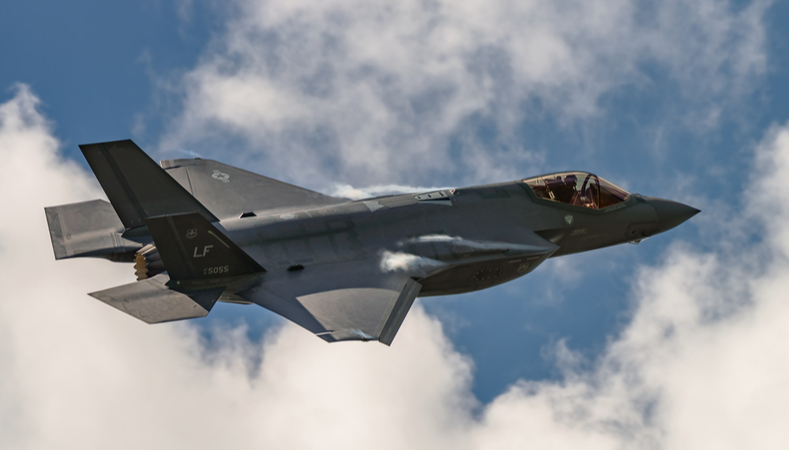 An Israeli official said Tuesday that a Tel Aviv ministerial committee has agreed to purchase new fighter jets, supply jets, and ammunition from US companies, in a deal valued at billions of dollars. "A ministerial procurement committee has decided to purchase a new F-35 fighter squadron, four new refuelling aircraft, and a huge amount of ammunition," the Israeli official explained, speaking on condition of anonymity due to his statements on issues still under negotiation.
According to "Haaretz" report, this will be the first foreign military sale to Israel under the new administration of US President Joe Biden. And because the sale process takes months, the origin of these deals may date back to the administration of former President Donald Trump.
Israel has long sought to purchase Boeing-made KC-46 refuelling planes and is looking forward to purchasing an additional squadron of 24 or 25 Lockheed Martin-made F-35s. Although Israel has accepted the deal, the US Congress must be informed of major arms deals before signing the contracts.
Israeli Defense Minister Benny Gantz had already said last month that he asked the United States to expand the current inventory of F-35 aircraft available to Israel, hoping that further arms deals could be concluded before President Trump leaves office. Speaking to Israeli news site "Ynet" on January 4, 2020, Gantz said he hoped Israel could still conclude arms deals with the United States before the Trump administration comes to an end two weeks later. "Without a doubt, we need to expand our F-35 fleet," he said. "We now have two squadrons and I believe we will expand them. That is what I asked the Americans."
Israel has decided to purchase at least 50 F-35 fighters from Lockheed Martin. They will be delivered in batches of two or three aircraft until 2024. Israel is the second country after the United States to use an experimental F-35 on which it is allowed to test new software and hardware to develop the aircraft's capabilities. This particular aircraft is used by the IAF Flight Testing Center on the Tel-Nof airbase. The arrival of this particular version of the aircraft, developed for experimentation, will greatly enrich the independence of the Israeli Air Force in improving its fleet of fifth-generation stealth aircraft.
It must be recalled that the first two Israeli Air Force F-35 jets arrived in December 2016. About a year later, the stealth fighter, known in Israel as "Adir", was declared operational and, several months later, the Chief of the Israeli Air Force revealed that the plane had already conducted some actual bombing missions, making Israel the first country to recognize the operational use of the aircraft.
The Israeli Air Forces to date have two flight groups on F-35I Adir, the 116th Squadron "Lions of the South" which reached operational capability with the Adir in August 2020, and the 140th Squadron "Golden Eagle", both operating from Nevatim Air Base. The fifth-generation F-35 aircraft has been lauded as a "game-changer" by the Israeli military, not only for its offensive and stealth capabilities but for its ability to connect its systems with other aircraft and form a network of sharing information.