Johnny Depp's Lawyer Camille Vasquez Gets Promotion After Win In Defamation Case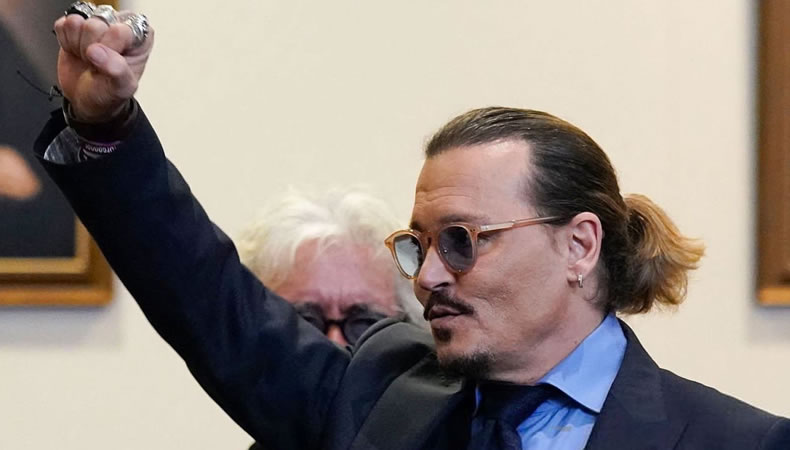 Camille Vasquez, the lawyer who helped American actor Johnny Depp win $15 million in his defamation trial against his ex-wife Amber Heard, has been given a promotion at her law firm Brown Rudnick.
Vasquez has been elevated to the rank of partner. The law firm announced the news on Twitter. Brown Rudnick wrote, "We are pleased to announce that Camille Vasquez has been elevated to partner."
Camille's performance during the Johnny Depp trial
According to a statement by Brown Rudnick, the firm reserved this announcement for the end of the fiscal year. William Baldiga, chairman and CEO of Brown Rudnick, said, "Camille's performance during the Johnny Depp trial proved to the world that she was ready to take this next step now."
Reportedly, Vasquez joined the law firm as an associate in 2018. She became an overnight celebrity after she cross-examined Heard during the six-week-long trial. She became a sensation on the internet due to the Johnny Depp-Amber Heard case.
Related Posts
Camille Vasquez's role in the trial
During the trial, Vasquez had fearlessly cross-examined Heard. She asked Heard whether the 7 million dollar divorce settlement amount had been donated to a charity by her, but Heard said that she had pledged the money to different charities. Vasquez fearlessly replied, "Ms Heard, respectfully, that's not my question."
Johnny Depp-Amber Heard case
Depp sued Heard over an op-ed she wrote in the Washington Post. Heard claimed to be a survivor of domestic violence in the op-ed, but didn't identify Depp as the abuser. However, later on, she accused Depp of abusing her during the defamation trial.
Depp sued for defamation in Fairfax, Virginia, seeking $50 million in damages. Heard accused Depp of defamation and counterclaimed $100 million. Vasquez played a key role in this case. She became famous because of her legal expertise and in-court brilliance.