Jordon Expresses Distaste To Iranian Activity on Syrian Border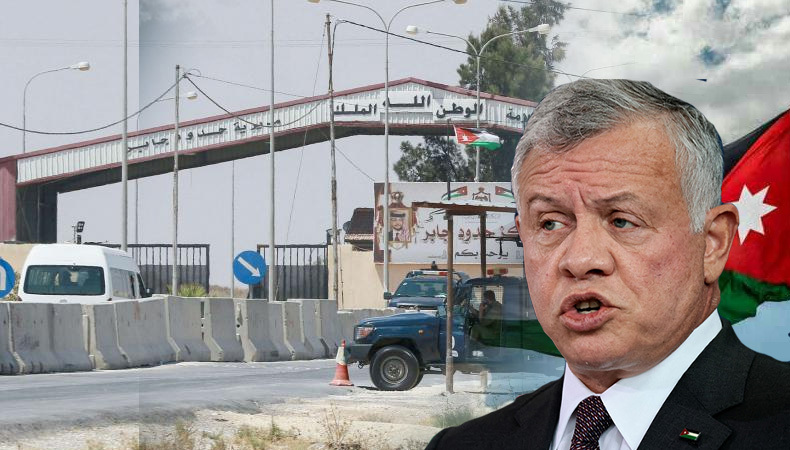 Jordan– The Jordanian King is making statements that are taking notice of the small Middle Eastern country. A nation not known to make headlines, King Abdullah-II has said that Iran should refrain from interfering in the matters of other nations, as Tehran's movements in Syria and near the border have threatened the security of Jordon.
The king isn't known to make such statements in the past, who has shown open support for Russia saying that it's because of Kremlin that some semblance of peace has descended in Syria.
Two months back, pro-Italian militia had played a central role it seems in a multimillion-dollar operation trafficking drugs from Syria into Jordan. The movement of Captagon pills has been disturbing for Jordon that has been used as a thoroughfare to get these illegal drugs across through government held Syrian regions via Jordon to go into various other parts of the Arabian Peninsula.
Speaking to Iran through the media, King Abdullah-II has said, "Iranian interference is reaching several Arab states, and today we are facing regular attacks on our borders by militias linked to Iran." While Saudi Arabia has been strict on its stance over use of this drug, Jordon has been showing patience with Syria wishing to ensure its bilateral relations are not hampered.
Related Posts
Jordon has also continued to look at maintaining its relations with Iran because it is not one of those countries that likes to evidently take sides. But when it comes to drugs, it has spoken up, for the sake of maintaining peace in its own turf.
On January 27, Amman said its forces killed 27 drug traffickers supported by armed groups, seizing a large quantity of drugs. An officer and a border guard were killed in a similar clash earlier the same month.
According to organisations which monitor drug trafficking, the increasingly popular amphetamine-style stimulant captagon is produced in government-controlled areas of Syria and marketed almost exclusively in the Middle East.