Libya's rivals urge UN Security Council to aid ceasefire implementation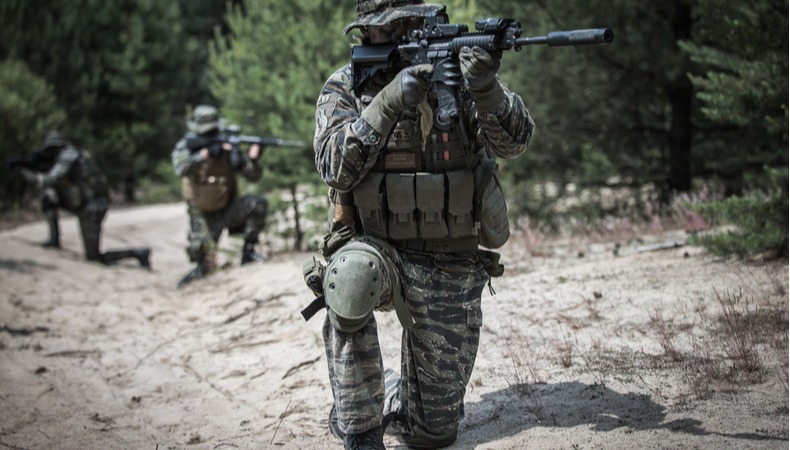 Warring sides in Libya have called upon the UN Security Council to expedite a binding resolution to implement the provisions of the ceasefire deal agreed by the rivals last month.
On October 23, the two warring sides in the Libyan conflict signed an agreement in Geneva to initiate a permanent ceasefire in all areas of the North African country. The United Nations had termed the deal a "historic achievement" and an important "turning point towards peace and stability in Libya." In Geneva negotiations, the two sides also agreed on a prisoner exchange and opening air and land transit across the divided territory of the country.
In a recent statement, the UN support mission in Libya (UNSMIL) stated that the military officers from the two conflicting sides in the country have agreed to initiate steps for implementing a ceasefire agreement after a two-day meeting of the Joint Military Commission (JMC) in the oasis town of Ghadames.
The JMC consisted of five members each from the Government of National Accord (GNA) and the Libyan National Army (LNA) in addition to the UN's Libya envoy Stephanie Williams who headed the Ghadames talks. As per a statement issued by the UNSMIL, the meeting concluded with 12 recommendations on late Tuesday, focusing on the establishment of a sub-committee to guide the return of troops to their headquarters and withdrawal of foreign forces from the oil-rich country within the given timeframe of three months. The two sides have decided to meet again in November in the coastal city of Sirte to take the implementation of the ceasefire forward. These talks are part of the long-going efforts by the two factions and other international institutions to broker peace in the country.
Read more : Libya has a permanent ceasefire
Libya has been embroiled in a power crisis ever since former leader late Muammar Gaddafi, was ousted by a NATO-backed uprising in October 2011. As a result, Libya turned into a war zone with two rival sides – Tripoli's UN-brokered GNA headed by Prime Minister Fayez al-Sarraj, and rebel military commander Khalifa Haftar's self-styled LNA dominating most of the east – aiming to take control of the North African nation. These warring factions have been engaging in conflicts over many disputes including control of oil infrastructure, military, governance and national finances.
As per reports, leaders of the Libyan Political Dialogue Forum are set to meet on November 9 in Tunisia for face-to-face talks, moderated by UNSMIL head Stephanie Williams. According to the UN Mission, the talks are aimed at generating consensus on a unified governance framework to hold national elections in Libya in the shortest possible time-frame in a bid to restore sovereignty and the democratic legitimacy of the country's institutions.