Armed clashes between two GNA gangs confirm the need to eliminate the militias in Western Libya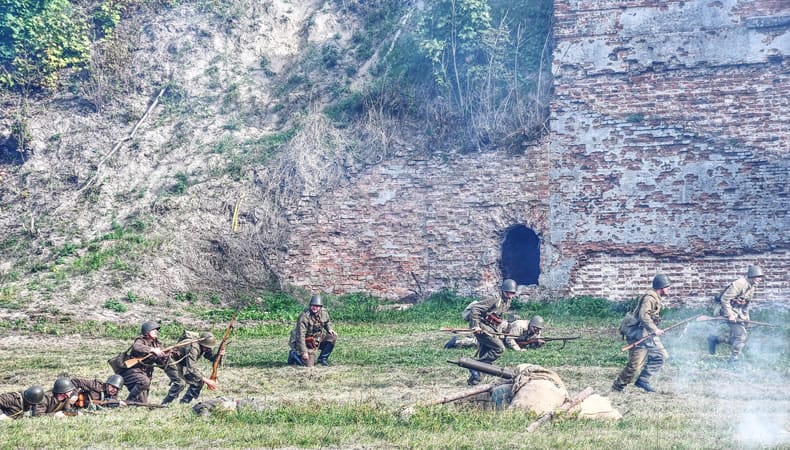 Residents of western Libya city Tajoura woke up Friday to the sound of gunfire and medium and heavy artillery due to clashes between two armed factions in the area affiliated with the Tripoli government, the Daman and Aswad Tajoura Brigades.Local sources said they did not know the cause of the clashes and were surprised by the sound of the shots, which began to intensify, up to the use of heavy weapons.
These are the first clashes of their kind between armed factions in the city of Tripoli since the offensive on the capital by the Libyan National Army (LNA) led by General Khalifa Haftar to defeat these armed gangs ended.One person was killed and multiple othersinjured, according to Al Arabiya.
The United Nations Support Mission in Libya (UNSMIL) said it has followed with grave concern the heavy weapons clashes between two armed groups in the Tajoura residential neighborhood, south of Tripoli. It considered that these clashes confirm the urgent need to reform of the security sector in Libya.In a statement, the mission stressed that these conflicts resulted in damage to private property, also endangering the lives of hundreds of civilians. UNSMIL called for an immediate cessation of hostilities, reminding all parties of their obligations under international humanitarian law.
The areas of Bir al-Usta Milad and al-Bayview, near Tajura, also witnessed fighting with medium and heavy artillery at dawn Friday, between the "Daman" and "Lions of Tajoura," residents reported. The new Defense Minister in the Government of National Accord, Salah al-Din al-Nimroush, ordered the dissolution of the two conflicting brigades and the referral of their leaders to the military attorney general for investigation. He has given instructions to use force against both sides in case an immediate ceasefire is not respected.
Libya plunged into chaos with the NATO intervention in 2011, which led to the overthrow of the government of Muammar Gaddafi in the wake of the so-called Arab Springs. The revolution is part of an evil plan of the Muslim Brotherhood, which through the financing of armed gangs outside the control of the state, managed to destroy the military and security institutions of the North African country. If in Benghazi, thanks to the support of the United Arab Emirates, France, Russia, and Egypt, Haftar was able to defeat terrorism and restore order, chaos still reigns in the capital Tripoli under control of militias and corrupted politicians.