Macron Tries To Dodge Resignation Volleys Over Uber Files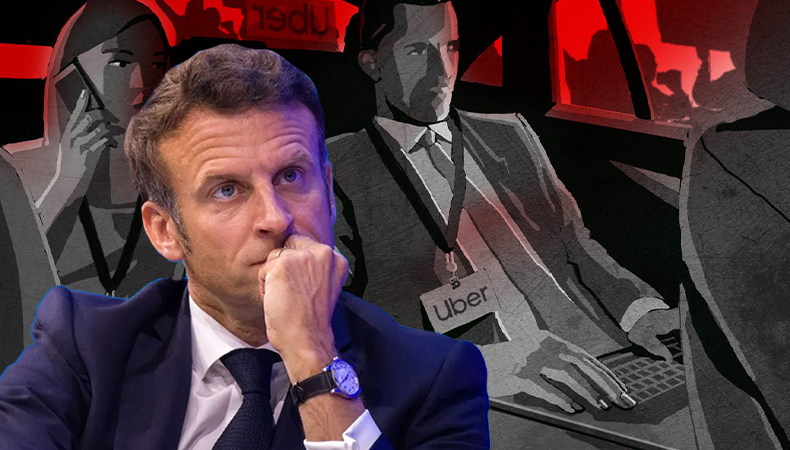 France– The French President's boat is yet again being rocked as he gets pressure from all sides to render his resignation. The reason that rocks his boat is his illegal and alleged connections of giving favour to Uber company and making things easy for them from his early tenure in presidency.
Uber has been under fire of exploiting gig workers who have been fighting for equitable worker rights. The current French President who seems to have already been losing majority happened to have backed the development of Uber, the American corporation in France. He is said to have signed a deal while serving as the Minister of Economy from 2014 to 2016.
The findings were leaked after an official investigation was launched and are based on approximately 124,000 confidential internal "Uber" documents. The revelation prompted a flurry of calls for Macron's resignation.
Related Posts
Macron has been repeatedly said to have always advanced personal interests. National Rally (formerly known as the National Front) MEP Jordan Bardella stated: "It was common knowledge, the #UberFiles demonstrate it once again. Despite the permanent 'at the same time', Emmanuel Macron's career has a consistency, a common thread: to serve private interests, often foreign, before national interests."
He has been called a lobbyist for private companies more than a leader of the French people. According to the official investigation, Macron signed a deal with the American corporation to "make France work for Uber so that Uber can work in and for France". The current French President, then Minister of Economy, also promised a "drastic simplification of the legal requirements to obtain a ride-sharing license".
Uber has apparently also tried its influence with Britain where after its meetings with Priti Patel Sajid Javid, Matt Hancock and Michael Gove, the now ex PM Boris Johnson had abandoned his tight noose on the number of drivers being appointed in London. The number increased exponentially post that.