CDC Earmarks Majority European Countries Unfit For Vacation Travel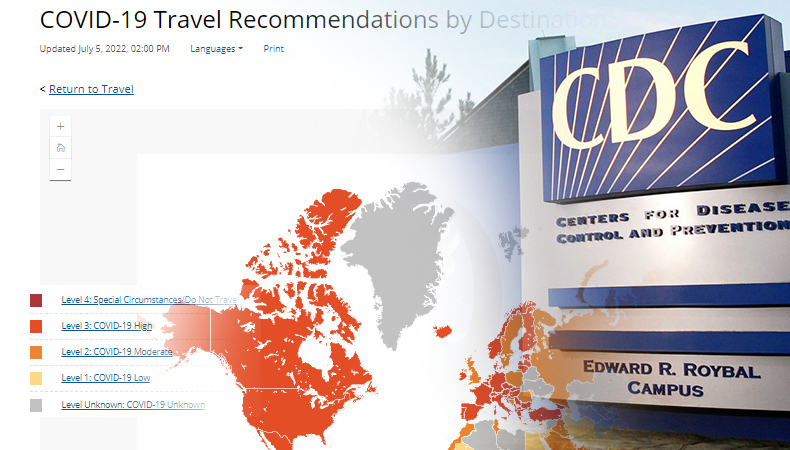 The US Centers for Disease Control and Prevention (CDC) has now come out with a new list that earmarks countries in Europe which should be avoided for travel purpose. It has gone through a literal overhaul stating that indeed much of Europe is 'high risk' in terms of commutable diseases.
The list has categorized many European countries according to Level 1 till 3 with 4 being the most dangerous countries to visit. Level 4 is at the moment being used sparingly. The latest to be added come from three different continents, namely, Guatemala, Morocco and Sweden.
The alterations in the new rating system went through changes in April 2022. The ones to have made it to Level 3 (high risk for Covid-19) includes much of Europe with the summer travel season in full swing. As of July 5, the following popular European destinations were among those remaining at Level 3- France, Germany, Greece, Ireland Italy, The Netherlands, Norway, Portugal, Spain and the United Kingdom.
Related Posts
In the new system, the Level 3 "high" risk category applies to destinations that have had more than 100 cases per 100,000 residents in the past 28 days. Among the countries in Level 3 is France, which was the most visited country in the world in 2019 before the pandemic, according to the UN's World Tourism Organization.
The Middle Eastern nations surprisingly are on Level 2 of Moderate infection warnings and remain popular tourist destinations. But it is definitely not good news for them, as they have been on Level 1 for a long time.
Finally, there are the destinations the CDC has deemed to be of "unknown" risk because of a lack of information. Usually, but not always, these are small, remote places or places with ongoing warfare or unrest. Four places were added to this category this week including, Haiti, Hungary, Iran and Mozambique.