US Treasury Sanctions Iranian Petrochemical Firms Tied To Asia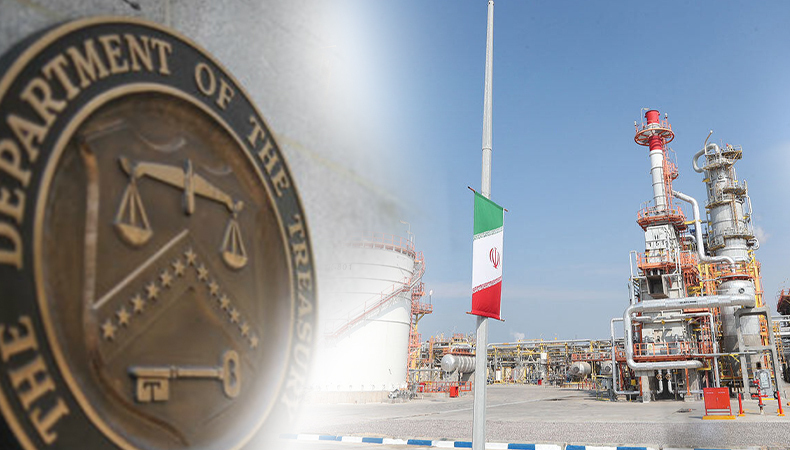 Iran–The United States Treasury Department has sanctioned Iranian petrochemical companies tied to Asia. The Treasury Department announced the news on Wednesday, saying that it sanctioned a group of front companies and individuals tied to the shipment of Iranian petroleum and petrochemical products to East Asia.
The US Treasury's Office of Foreign Assets Control imposed sanctions on several companies. Iran-based Jam Petrochemical Co, which exported hundreds of millions of dollars worth of products to Asia, was also sanctioned by the Treasury Department.
To impose sanctions on these companies, the US Treasury Department used an August 2018 executive order signed by then-President Donald Trump. Brian E Nelson, Treasury's undersecretary for terrorism and financial intelligence, said in a statement, "We will use all our authorities to enforce sanctions on the sale of Iranian petroleum and petrochemicals."
Related Posts
A State Department statement reads, "We will continue to use our sanctions authorities to target exports of petroleum, petroleum products, and petrochemical products from Iran."
Iran and the US
Recently, Iran and the US began European Union-led indirect talks in Qatar aimed at finding a way to save Iran's nuclear deal with world powers. The United States special representative for Iran met with Qatari Foreign Minister Mohammed bin Abdulrahman Al Thani to discuss the Iran nuclear deal.
Iran nuclear deal
The negotiations about the Iranian nuclear deal, formally known as the Joint Comprehensive Plan of Action (JCPOA), began last April between Britain, China, France, Germany, Iran and Russia, with the US taking part indirectly. The diplomats held several rounds of discussions on the nuclear deal. However, the talks were suspended in March this year.
Iran signed the JCPOA with world powers in 2015, agreeing to limit its nuclear program in return for the removal of sanctions on the country. However, former US President Donald Trump pulled Washington out of the agreement in 2018 and reimposed unilateral sanctions on Iran.