Meta to launch a dedicated app to rival Twitter: Report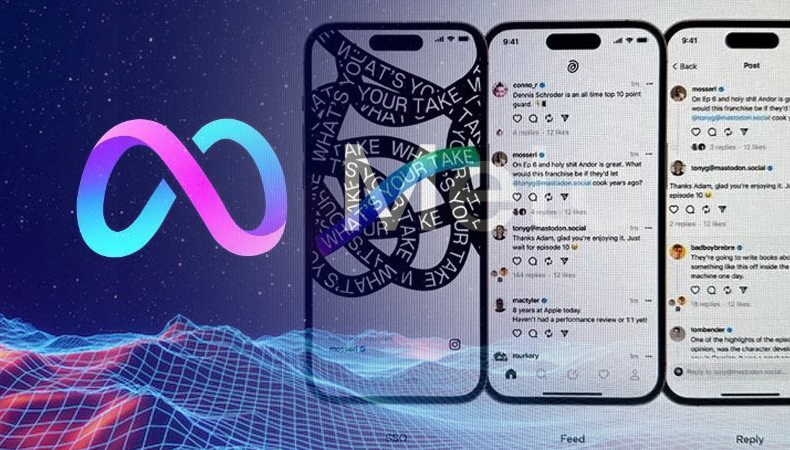 Meta Platforms, Inc., formerly named Facebook, Inc., has a big plan to rival Elon Musk-owned Twitter. The company has recently shown a text-based social network designed to compete with the micro-blogging site Twitter.
Also Read – Best Metaverse Games To Play In 2022 With Web3 Technology
According to the BBC, the new app to rival Twitter could allow users to follow accounts they already follow on Instagram, the image-sharing app. It would also allow new users to log in with their Facebook or Instagram ID, saving them time. Social media users will also be able to create a thread on the new app, which is a series of posts one after the other.
A Meta Spokesperson told the BBC, "We're exploring a standalone decentralised social network for sharing text updates. We believe there's an opportunity for a separate space where creators and public figures can share timely updates about their interests."
Reportedly, Meta had been working on a dedicated app for years to rival Twitter. However, the name of the app is not known yet. After the report was out, new Twitter CEO (chief executive officer) Linda Yaccarino responded, "Game On."
According to various reports and sources, Meta's new app contains Twitter-like features and an interface. It has a codename, "Project 92."
During a recent meeting, Chris Cox, Chief Product Officer at Meta Platforms, revealed that Meta was already working with Oprah and the Dalai Lama to join the platform to attract people to try the "Project 92" app.
He said, "We've been hearing from creators and public figures who are interested in having a platform that is sanely run, that they can trust and rely upon for distribution."
Also Read – Copper Is Going To Be The Metal Of The Future
Twitter and Meta have always been in the spotlight for various reasons. Recently, Twitter came into the fire over moderation on the platform, while Meta came under fire after the Wall Street Journal reported that Instagram's algorithms advertised the sale of illicit "child-sex material."