Morocco's Western Sahara autonomy plan receives international support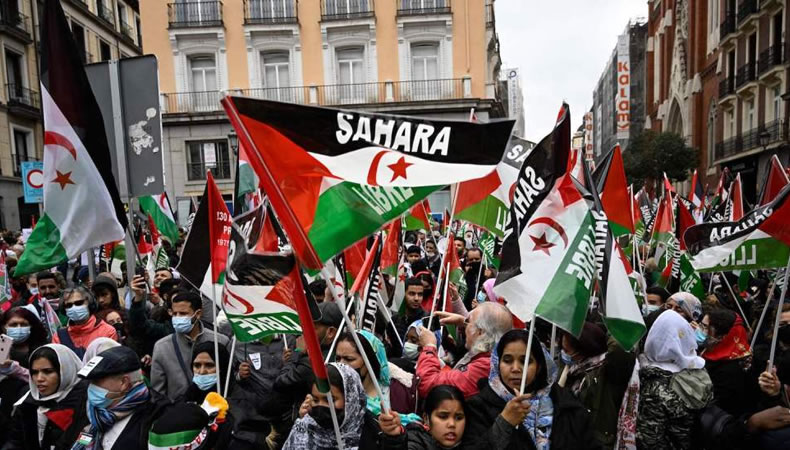 Morocco– Several foreign ministers have expressed their nations' support for Morocco's Western Sahara Autonomy Plan, highlighting its legitimacy and capacity to end the continuing territorial conflict in accordance with UN resolutions.
Moroccan Foreign Minister Nasser Bourita met with his Romanian, Serbian, Cypriot, and Nigerien counterparts in a series of bilateral discussions on Wednesday. The sessions took place on the fringes of the Global Coalition against Daesh's ministerial summit.
Romania's foreign minister, Bogdan Aurescu, praised Morocco's earnest attempts to find "a reasonable, sustainable, and mutually acceptable" solution to the Western Sahara conflict, recalling Morocco's submission of the Autonomy Plan proposal to the UN Security Council in 2007.
Bourita and Aurescu emphasized the importance of their nations' contributions to peace and stability in Africa, the Mediterranean, Central Europe, and the Balkans.
Related Posts
They also urged for a strengthening of political communication and collaboration between the two nations in education, vocational training, scientific research, and digitization in order to enhance Bucharest and Rabat's 60-year-old diplomatic relations.
Serbia's Foreign Minister, Nikola Selakovic, reiterated Aurescu's remarks, saying that his nation supports Morocco's "serious and genuine" Western Sahara autonomy proposal, which strengthens the Kingdom's sovereignty over the disputed area.
The disagreement between Serbia and Kosovo and Metohija was also brought up during Bourita and Selakovic's discussion about territorial integrity. Morocco's dedication to long-term socioeconomic prosperity, as well as African stability and development, was also lauded by Selakovic.
Bourita's bilateral discussion with his Cypriot colleague Ioannis Kasoulides, who reiterated his country's support for Morocco's autonomy plan, also focused on territorial integrity.
Kasoulides added, "Today, we will work together to build a plan for bilateral cooperation in all sectors." The plan would serve as a foundation for the bilateral, regional, and international strengthening of political, economic, and cultural connections between Nicosia and Rabat.
"Niger endorses the position of the African Union, which consecrates the exclusivity of the United Nations as a framework for the search for a solution to the regional crisis developed around the topic of the Sahara," Hassoumi Massaoudou, Niger's Foreign Minister, stated.
Massaoudou also praised Morocco's attempts to address the long-standing conflict over Western Sahara's status. The positions of Romania, Serbia, Cyprus, and Niger on Western Sahara show an international trend to praise Morocco's "credible and serious" autonomy plan, especially following the explicit support of the US and Spain.
Bahrain, Egypt, Turkey, Guinea, and Central Africa all voiced their support for Morocco earlier this week. More than 20 nations now have diplomatic missions in Dakhla and Laayoune, demonstrating their commitment to Western Sahara's Moroccan identity.