New raids in Syria, a hospital in Afrin bombed: at least 18 dead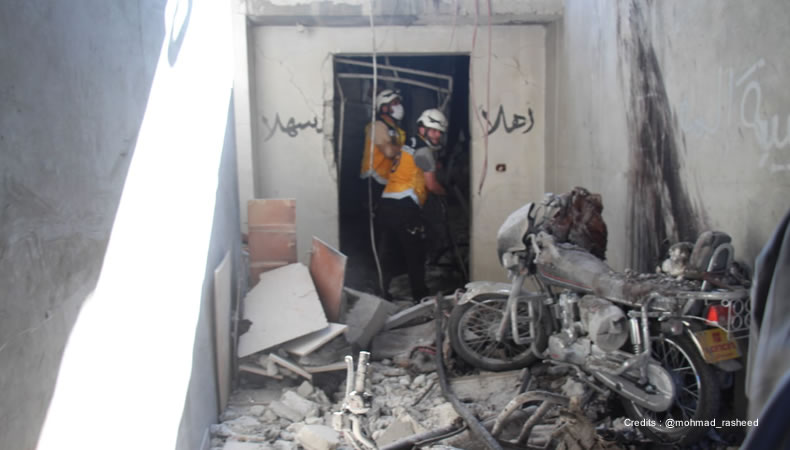 On Saturday, the al Shifaa hospital, in the city of Afrin, in northern Syria, was bombed with heavy artillery as part of a military attack on the city. At least 18 people died in the bombing, almost all patients and hospital employees.
At least 23 people were injured. Since 2018, the city of Afrin has been controlled by Turkish forces allied with some Syrian rebel and jihadist groups – after it had been ruled by the Kurds for years – and conflicts with both forces loyal to the dictatorial regime of Bashar al Assad, which is trying to reconquer the whole territory of the country, both with the Kurds, who control areas not far away.
It is not clear who was the perpetrator of the attack. Turkey has accused the Kurdish forces, which they denied with a statement. According to the Syrian Observatory for Human Rights, an organization based in the United Kingdom, and documents the conflicts in Syria, the bombing would have come from Aleppo, where militias loyal to the regime and Iran are based. On Saturday 12 June, two separate raids hit the city of Afrin, in northern Syria. According to local medical sources cited by AP, the first attack hit a residential area of the city, while the second hit al-Shifaa hospital, wounding four doctors, among others.
Presidential elections were held two weeks ago in Syria. Bashar al-Assad was re-elected to lead the country for another seven years with 95.1% of the vote. Confirmation of him was taken for granted on the eve. The vote had been harshly criticized by the United States, Great Britain, and the European Union, which had called the elections a farce, for the absence of real opposition candidates and independent checks on the process. Assad, who gets a fourth term, said these accusations were "worthless". The two rival candidates, Abdallah Salloum Abdallah and Mahmud Marei, who did not have any credit with the opposition, nor visibility in the electoral campaign, obtained respectively 1.5% and 3.3% of the votes.
The presidential elections took place in areas controlled by government forces, along with Russian and Iranian ones. Assad has ruled authoritatively since 2000, when he inherited the position from his father Hafez, in power since 1970.The Syrian Observatory for Human Rights has announced that almost half a million people have been killed in ten years of war in the Middle Eastern country. Rami Abdel Rahman, head of the London-based organization, explained that exactly 494,438 people were killed in the conflict. He added that the vast majority of the deaths were recorded between late 2012 and late 2015.