Afghan affairs more of Iran and Russia's concern now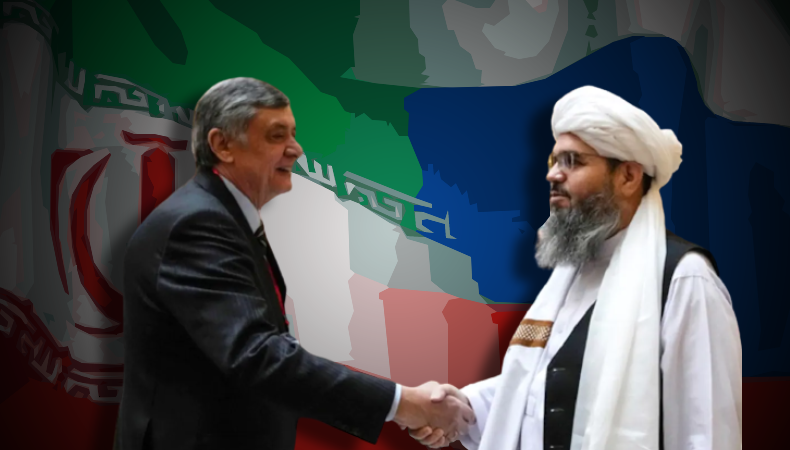 Afghanistan–Afghanistan is one such country whose control can never be called solely on oneself. It has its affairs controlled by countries like Iran, Russia and even Qatar for that matter. Be it administrative decisions or funding, Taliban has been seeking support from leaders of these countries.
But for the region to establish its trust in the Taliban and increase trade relations, it was necessary for other countries to intervene so that they make a strong foundation for talks and ties. There have been various attempts by Doha, Moscow and Islamabad to resolve decades of internal conflict.
Tehran has been given the esteemed responsibility for the talks to go smoothly. Hence it took the pressure of conducting the talks when this month, Taliban's acting foreign minister Amir Khan Muttaqi  along with other leaders of Taliban met with Iranian politician greats to solve the conflict. But will Iran truly be the one to gain out of it? The question has risen due to Russia's involvement in the matter. Moscow has been seeking to gain control over the political situation in Afghanistan.
Related Posts
Russia has indirectly funded a lot of Afghan camps in Iran and Pakistan and for it has been slowly influencing Iranina politicians. In exchange for this, Iran has assured Russia of an expensive deal. This has been going on since before August. August was the time when Taliban had taken over Afghanistan and the United States had announced complete exit from the country.
The US officially announcing its exit from Afghanistan meant a huge opportunity for Iran and Russia who saw it as an opening to establish their rule over the vulnerable political climate of the country. Despite Taliban leaders now attempting to establish diplomatic ties with neighboring nations for their benefit, it is ultimately Iran and Russia gaining out of this dependence.