New York jury finds Donald Trump sexually abused writer E Jean Carroll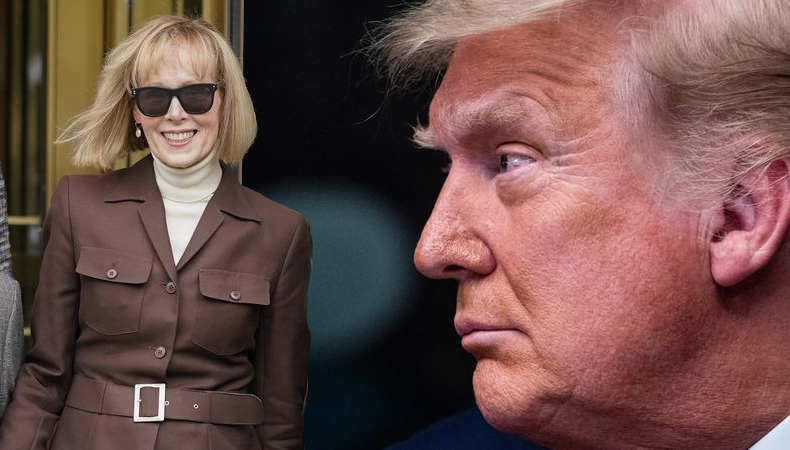 After less than three hours of deliberations on Tuesday, a Manhattan jury in a civil case found former US President Donald Trump sexually abused a former Elle magazine columnist, E Jean Carroll, in a New York department store in the 1990s.
Also Read – Donald Trump's hush money case brings Iraq-origin lawyer Alina Habba under spotlight
Trump was also found liable for defamation for calling the writer's accusations a "complete con job" and "a hoax and a lie" in an October 2022 post on his social media site. But the jury did not find him liable of raping Carroll.
It is the first time the businessmen-turned-politician has been found legally responsible for sexual battery. He has been ordered by the jury of six men and three women to pay the writer $5 million in damages. Nevertheless, Trump's lawyer said he plans to appeal against the decision.
As the trial wasn't in criminal court but in civil, the ex-president will not be required to register as a sex offender. Compared to criminal cases, the standard of proof in civil cases is lower – implying the jurors only had to find that it was more likely than not that Trump assaulted Carroll.
He wasn't physically present during the tense two-week civil trial in the New York court. Following the verdict, Trump posted on his social media platform Truth Social, calling the decision a "continuation of the greatest witch hunt of all time!"
The intense couple of weeks at the federal court saw Carroll's legal team calling 11 witnesses to authenticate her claims, including two women who say they were also sexually assaulted by the politician decades back.
Trump called no witnesses to the trial and only appeared before the jurors in a video deposition. He denied rape in the footage and called the accusations against him "ridiculous" and "disgusting". His lawyer Joe Tacopina also tried to cast doubt on Carroll's story.
He questioned why the writer could not specify the date of the alleged sexual assault, arguing that it stripped his client of the chance to provide an alibi. Tacopina also pressed Carroll on why she did not scream while it occurred or did not report a crime to the police.
Also Read – Arrest warrants are raining on Donald Trump in the Middle East
The claims reached the court after New York passed the Adult Survivors Act last year, allowing victims to sue years after their alleged sexual assaults.