Virus outbreak at nightclub sets off new Beijing clampdown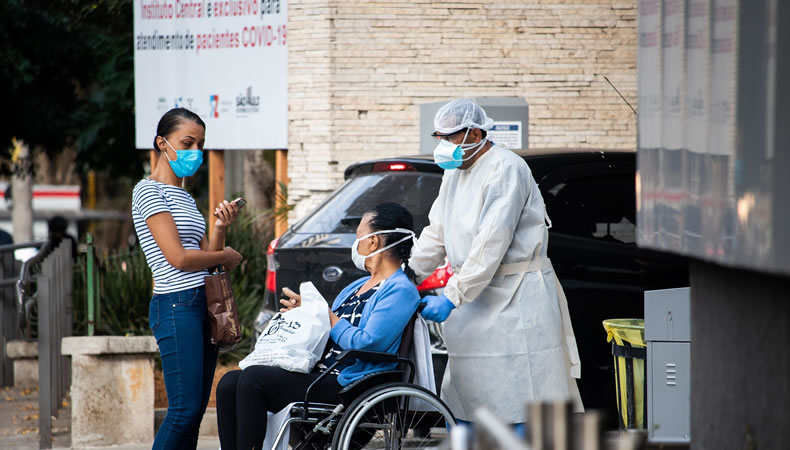 China–In the wake of a new COVID-19 outbreak connected to a nightclub, China's capital has put school online in one of its biggest districts, while life in Shanghai has yet to return to normal despite the lifting of a more than two-month-long lockdown.
China has committed to its "zero-COVID" policy, which mandates mass testing, quarantines, and the sequestering of everyone who has come into touch with an infected person in high-density areas with poor sanitation.
After an infected person attended the Heaven Supermarket club in the downtown Gongti nightlife area on Thursday, 166 cases have been linked to it. There were 145 consumers among them, with the rest being workers or persons with whom customers eventually came into contact. Until further notice, the entire neighborhood, as well as the nearby Sanlitun shopping and dining complex, has been closed.
With the exception of children completing middle and high school placement exams, the outbreak prompted authorities in the huge Chaoyang district to reopen schools. Sports events in the city have been canceled as well. Daily mass testing has been mandated in Chaoyang, with long lineups forming and wait periods of two hours or more.
Related Posts
In Shanghai, 502 persons have been linked to three positive tests discovered among Red Rose Beauty Salon patrons on Thursday. The persons involved are from 15 different districts across the 25-million-strong city, triggering the first large-scale restrictions since the lockdown was lifted on June 1.
Over the weekend, streets and supermarkets emptied again as mass testing and movement restrictions were reinstated. Failure to submit to testing will result in a yellow code being displayed on a person's health status app, preventing them from entering any public spaces.
The majority of students stay at home, and all but a few establishments are only available for takeout orders. Many clients simply eat and drink on the steps outside the cafes, next to blossoming flower bushes.
While 22 million Shanghai residents were released from lockdown over two weeks ago, 220,000 people remain confined to their houses due to a law that requires no positive cases to be found within their residential compounds for more than ten days. Another 600,000 people are confined to control zones, where their movements are restricted within their own compounds.
Neighborhoods and businesses are still being blocked off by corrugated steel fences and other barriers, causing more unhappiness and protests among locals who are still under lockdown.
Lockdowns, along with a lack of information and insufficient distribution of food and other daily essentials, have resulted in rare outbursts of rage and desperation. Residents have accosted employees and police officers who have earned the moniker "big whites" due to their protective gear, shared protest videos on social media, and organized nightly yelling and pot-banging sessions to burn off stress.
The easing of restrictions resulted in a mass flight of non-Shanghai residents, including foreigners, who had been caught in the lockdown. On Monday, Beijing reported only 51 new cases, 22 of which were asymptomatic, despite the current outbreak. Residents in the city are still being tested on a regular basis — usually every other day — and are required to wear masks and swipe a mobile phone app to enter public venues and aid case tracing.
Despite significant economic consequences and a statement from the president of the World Health Organization that the policy isn't sustainable, China has maintained its "zero-COVID" policy. China recorded only 143 cases nationwide, practically all of which occurred in Beijing and Shanghai. In mainland China, the mortality toll from the outbreak has remained unchanged at 5,226.