Putin to Skip Chef and Wagner Boss Yevgeny Prigozhin's Funeral: Report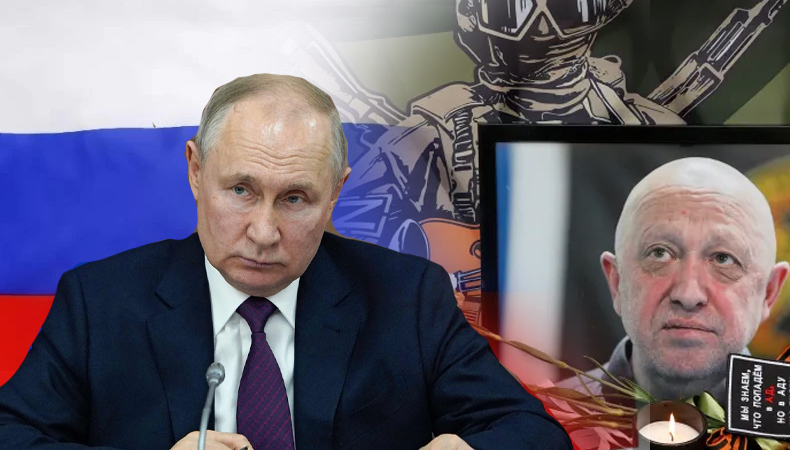 Russian President Vladimir Putin will give friend turned foe, Wagner boss Yevheny Prigozhin's funeral a miss. The mercenary group chief was killed in a plane crash last Wednesday. Prigozhin was one of the 10 people on board the private jet when it nosedived in the Tver region northwest of Moscow. 
There are speculations that the billionaire's sudden tragic death could be a probable assassination as he had unsuccessfully attempted to overthrow the Kremlin. Prigozhin has defended his actions saying the armed mutiny was to actually save friend Putin from the military. He alleged the Russian military was hiding truths about the conflict and embezzling money from the Ukraine war. But Prigozhin had also denounced the Kremlin's Ukraine war, saying the war wasn't for demilitarizing or denazifying Ukraine, just to add an extra star to Russia.
And two months later, Prigozhin, who built his empire through catering contracts for the Kremlin and other state enterprises, is no more. The mercenary chief went quiet after the attempted mutiny and was said to have been in Belarus. He died mysteriously in a private jet crash. 
Keep Reading
The Kremlin's spokesman Dmitry Peskov told reporters that the Russian president is not expected to attend Prigozhin's funeral. "We don't have any information about the funeral. After all, it's up to the family and friends to decide on this matter. We can't say anything here without them."  After news of the plane crash surfaced and Prigozhin's death was confirmed, Putin in on-camera remarks described the head of Wagner as a talented man whom he had known for a long time, and who made serious mistakes, but was still doing business with the Russian government. 
Prigozhin is likely to be buried with military honors owing to his involvement in Russia's full-scale invasion of Ukraine and the Hero of Russia medal he received. Meanwhile, the police have cordoned off two cemeteries in the Wagner Group chief's hometown St. Petersburg