Threads collecting 50% more personal data than X: Report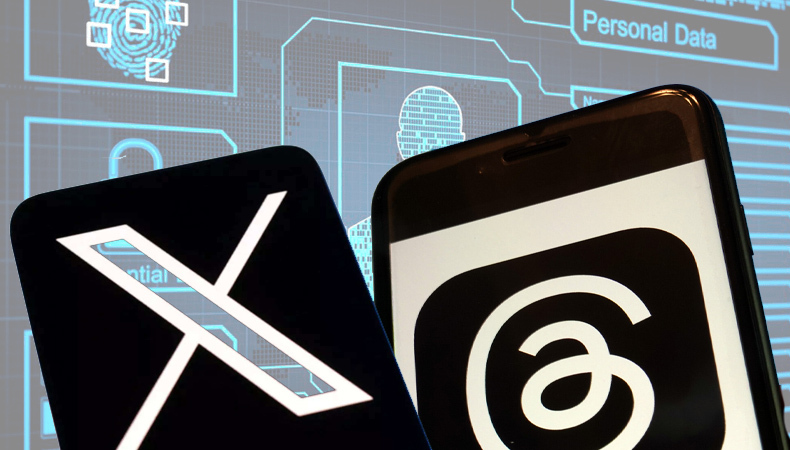 Facebook parent Meta launched a 'Twitter killer' application last month, sparking concerns over luring users away from the microblogging platform.
Threads managed to garner a staggering 100 million users within the first five days of its launch, becoming the most rapidly subscribed app in social media history.
But the number of users on the Twitter clone app seems to have now stabilised at 125 million. Despite launching in 100 nations, Threads has yet to reach the EU due to regulatory concerns.
Which Platforms Performed Best At Protecting User Privacy?
Elon Musk recently announced the rebranding of Twitter into X, revealing another major change for the app that's lately been struggling to get back its earlier glory.
The two applications share a number of similarities. But differences exist, too, as an expert has alerted Arabian Business about Threads potentially collecting 50% more personal data than X.
Keep Reading
Cybersecurity firm Home Security Heroes recently noted through its survey that Threads and Instagram were the "worst social media platforms for protecting user privacy."
It raised concerns over the staggering amount of user data Meta's ecosystem collects for advertising purposes. Image and video hosting site Flickr was found to be the safest.
Threads Collecting 12 Types Of Personal Information
Unlike X, Mark Zuckerberg's new platform also collects financial information, including salaries, credit scores and payment card numbers, and a list of contacts on the user's phone.
By collecting such information, Threads can profit from advertising and marketing, giving users the impression that they are being monitored, Home Security Heroes CEO Brandon King said.
The Meta app collects 12 types of personal information, including Location, Contact Information, Search History, Usage Data, Purchases, Diagnostics And Identifiers.
The cybersecurity firm used 14 different privacy labels on the App Store to determine which platforms collected the most personal details for marketing purposes.
Other methods used included analysing how secure the app is, how an app lets its users control their data and how easy it is for users to set their privacy settings.
The Home Security Heroes CEO suggested that users be more selective with the details they share online, maintain caution around public Wi-Fi networks and minimize location sharing.