Qatar refuses to support Europe with gas supply despite Biden's interference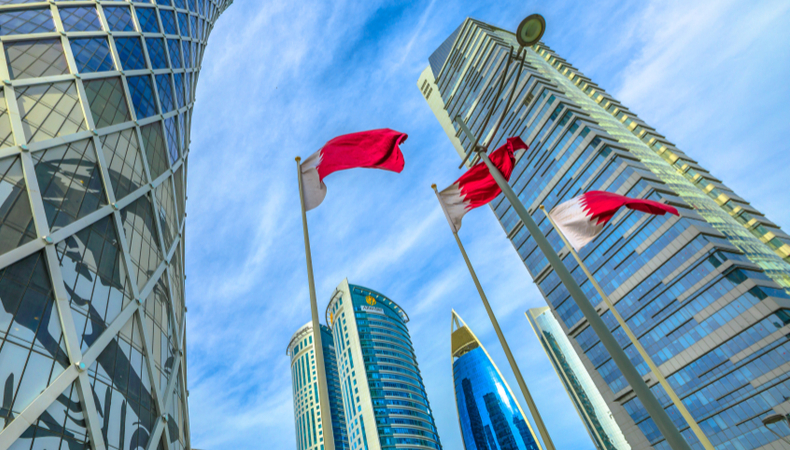 Qatar- Despite Biden urging Qatar to help Europe with gas supplies, the Arab nation is refusing to help when needed the most. This raises questions on the ties the United States shares with Qatar, something which is often boasted by the latter.
In January, the United States held some rounds of talks with Doha to discuss if it would be interested in supplying liquefied natural gas (LNG) to the European countries. Russia is a major supplier of natural gas to European countries but given the Ukraine situation, the US hoped Qatar would step in. It asked Qatar to help as it felt that after Russia's invasion of Ukraine there might be shortage of gas and hence Doha can help here. The US indicated this when Moscow was stepping towards Ukraine by amassing 100,000 troops near its border but now that it has already launched an attack, it would have been even more beneficial.
Related Posts
An official from the White House asserted, "We're looking at what can be done in preparation for an event, especially midwinter with very low [European natural gas] supplies in storage." The official also said that they also discussed what could possibly move around the market and help after the Russian deployment of troops especially when the crisis is escalated. It was previously reported by the media that the US president is planning on asking Qatar's emir for help when Sheikh Tamim bin Hamad Al Thani visits the White House soon.
Instead of providing Europe with a solution due to fears of natural gas not being available on its territories for longer duration, Qatar asked the US to ease pressure on Iran so that it can help European nations. The US is struggling with such decisions as Iran and the US have not yet taken a call on the 2015 nuclear deal and it might prove to be a threat for the region.