Saudi and French Ministers of Culture Discuss Cooperation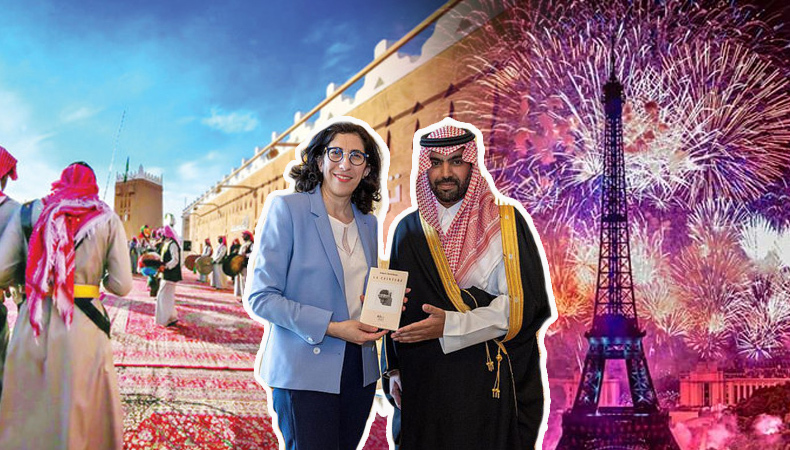 Prince Badr bin Farhan, the culture minister for Saudi Arabia, met with Rima Abdul Malak, the minister for France, on Tuesday in Paris, according to the Saudi Press Agency.
Also Read – Iran's parliament dismisses a minister for perceived poor leadership
The Saudi Libraries Commission and the French National Library discussed ways to strengthen their bilateral cultural ties and cooperation by hosting exhibitions and showcasing Arabic manuscripts in order to enhance the cultural exchange between the two nations.
Prince Badr praised Abdul Malak for sponsoring the agreement that the Royal Commission for AlUla and Centre Pompidou signed in AlUla.
The Saudi Theatre & Performing Arts and Heritage Commissions' attendance at the Paris Fair and the Film Commission's participation in the Cannes Film Festival are just two examples of the bilateral cultural initiatives he praised.
Also Read – Food insecurity pushes Lebanon towards subsistence agriculture
Other examples of cultural ties are the collaboration between the Islamic Art Biennale in Jeddah and the Louvre Museum, which includes lending each other Islamic artifacts and planning to exhibit some of the Islamic Art Biennale's exhibits at the Louvre Museum in 2024.