Saudi Arabia, Iran to reopen embassies "within days"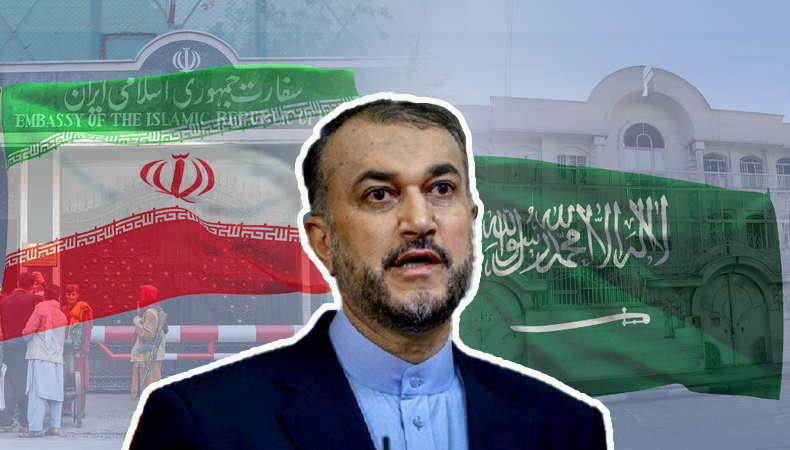 In a sign of warming relations, Iranian Foreign Minister Hossein Amir-Abdollahian on Friday said Saudi Arabia and Iran will reopen embassies in each other's capitals "within days", without giving specific dates for the reopening.
The Iranian and Saudi embassies in Riyadh and Tehran closed in 2016. But earlier last month, the two countries reached an agreement in the Chinese capital of Beijing to re-establish diplomatic ties after seven years of tensions.
Speaking on Friday at a news conference in the Lebanese capital of Beirut, Amir-Abdollahian highlighted the last phone call between him and his Saudi counterpart on Eid al-Fitr, when the two agreed to work in the next coming days on the re-opening process.
The relationship between the two countries took an unpleasant route in 2015 following the intervention of Saudi Arabia in the devastating Yemen war after Iran-backed Houthi rebels toppled the internationally recognised Yemeni gov't and seized control of Sanaa, the capital.
Without providing details, the Iranian minister also confirmed President Ebrahim Raisi would visit Syria in "the near future", marking the first visit by an Iranian president since clashes broke out in Syria in 2011.