Iran Sanctions Inconsequential To Americans As Nuclear Deal Reaches An Impasse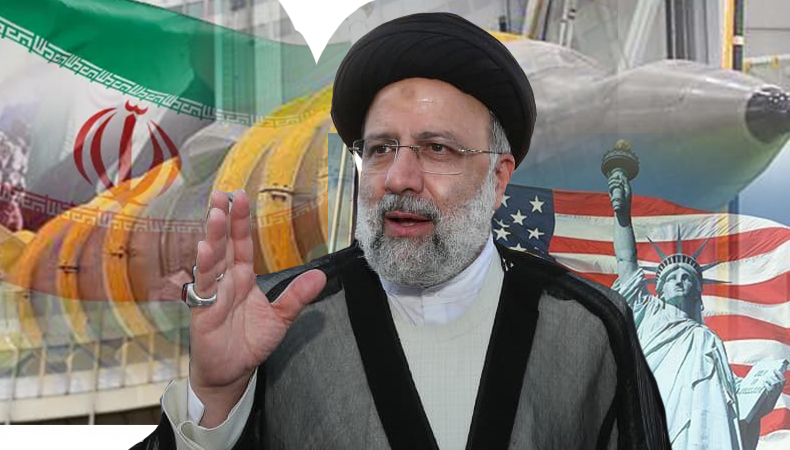 Iran–Sanctions are becoming an easy tit-for-tat move in nation diplomacy and Iran is no way lagging in exhibiting its prowess for that. Iran has now levied sanctions on 61 American citizens including former secretary of state Mike Pompeo. This is a penalty (in seems) because he has backed an Iranian dissident group.
Negotiations have been at knot's end when it comes to reviving the 2015 nuclear deal between Iran and the western nations concerned. The dissent group in focus is Mujahideen-e-Khalq (MEK). Those sanctioned also include resident Donald Trump's attorney Rudy Giuliani and former White House national security adviser John Bolton.
Apparently, all these three prominent diplomats have shown quite a lot of support for MEK. While the sanctions come with seizing of assets in Iran as well, the latter is inconsequential as there are none.
In January Iran imposed sanctions on 51 Americans, blacklisting 24 more in April. Iran's indirect talks with the United States on reviving the 2015 nuclear pact began in November in Vienna and continued in Qatar in June. But the negotiations have faced a months-long impasse.
Related Posts
In 2018, then-US President Trump unilaterally abandoned the deal, calling it too soft on Iran, and reimposed harsh US sanctions, spurring Tehran to breach nuclear limits in the pact as it looked to Europe for political support.
The action comes as Biden government has firmly said that it will end the nuclear programme, and prevent Iran was developing a nuclear weapon. Iran seems to have responded as a way to counter the threat, while Biden has also said that America will be forced to use military power to prevent any development of nuclear arsenal as indicated by Iran on several occasions.
Also including in the Iranian blacklist are big names from both parties on Capitol Hill, including House Minority Leader Kevin McCarthy and chair of the House Democratic Caucus, Congressman Hakeem Jeffries.
Other inclusions on the list were a bit questionable. Doug Jones, a CNN commentator who was briefly a US senator from Alabama and formerly the shepard of Justice Ketanji Brown Jackson's nomination to the Supreme Court, was on list as was former Democratic National Committee chair (and also CNN commentator) Donna Brazile.