Turkey says dialogue with France over normalizing ties are working out well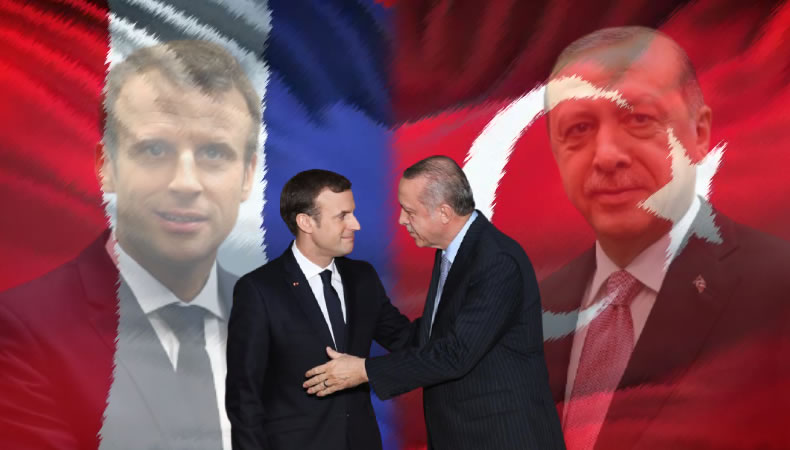 Turkey says that talks to normalize ties and with France is working out positively, Turkish FM Mevlüt Çavuşoğlu stated on Thursday, following the clashes related to Syria, Libya, the eastern Mediterranean, and Nagorno-Karabakh in Azerbaijan, and the prophet Mohammed cartoon publication in France.France is a significant trade and economic leading ally of Turkey, because of our long-standing association and facilitating a Turkish people for more than 650 thousand.
However, in Oct 2020, a teacher named Samuel Paty spoke about the prophet Mohammed's cartoon in a classroom lecture related to freedom of speech cost him his life as a radical Islam supporter killed him. The two nations' relations became stressed as president Erdogan criticized Macron and called him a mental patient who needs treatment.The Turkish president also urged citizens to boycott French goods.
Following this, the French magazine Charlie Hebdo published a cover portraying Erdoğan, which was heavily censored by Turkish lawmakers and who promised to take action against it.Talking alongside Portuguese counterpart Augusto Santos Silva in Lisbon, Cavusoglu stated that the current pressures amid the NATO allies originated from Paris. Since Turkey's 2019 attack in Syria against the Syrian Kurdish YPG."Turkey isn't completely against France, yet France has been opposing Turkey since the Operation Peace Spring," Cavusoglu stated. Ankara sees the YPG as a terror organization connected to Kurdish militants.
Read more : In Turkey students are Erdogan's new nightmare, repression will not save "the Sultan"
However, we had an extremely constructive talk over the telephone with the French partner Jean-Yves Le Drian and concurred that we should try and work on normalizing our relations," he added."We have been trying to work out a plan to normalize relations and so far it's been positively going well. If France is earnest, Turkey is prepared to normalize ties with France too."In Dec 2020, the EU had made correctional measures over Turkey's tensions with Greece and Cyprus over rights over offshore assets in the eastern Mediterranean, however, they chose to delay the measures until March despite prior efforts by France to sanction Ankara.
Following lots of tensions, the Turkish President Erdogan and French President Macron tried solving their differences over a phone call in Sept, consenting to improve ties. However, the two leaders later exchanged allegations over a large group of issues as pressures erupted once more.