Ukraine War Brings Egypt Closer To Britain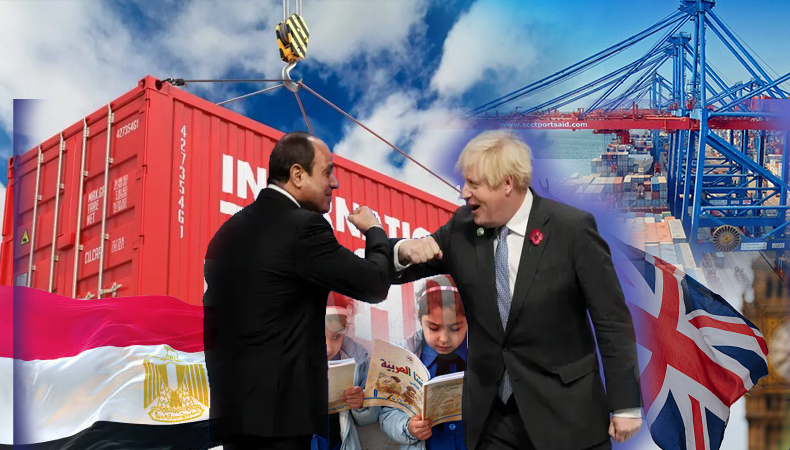 Ukraine–Egypt's growing importance vis-a-vie the energy trade can be seen as how the United Kingdom is getting warm towards this MENA nation and signing up deals on other related possibilities for trade.
During a call between UK's Boris Johnson and Egypt's counterpart Abdel Fattah El Sisi, both discussed possibilities of increased cooperation in ways to collaborate over trade, business and education too.
While PM Boris Johnson is soon going to call it a day, he has plans to put into place a UK-Egypt Investment Council and some new investment opportunities in Egypt. The best compliment comes to Egypt for having mediated the movement of grains from Ukraine, something which is of paramount importance to the world that is gravely dependent on Ukraine for grain exports.
Undeniably, UK and Egypt are both reeling under pressure of grain shortages. What is worth noting is that UK primarily runs on imports and does not have too much of its own exports to boast about.
UK has already tied up with Egypt through its Climate Finance Accelerator that will support projects in Egypt to successfully implement low carbon projects. It will also connect to prospective investors.
Related Posts
Government funded and founded in 2017, the CFA has purposefully worked with more than 50 projects across a variety of sectors in Columbia, Nigeria, Mexico, Turkey, South Africa, Peru and Pakistan.
While the CFA does not itself provide grants, the £10 million ($11.8m) programme is funded by International Climate Finance (ICF) through the UK government's Department for Business, Energy and Industrial Strategy.
The CFA "is part of the UK's efforts to support climate action by providing practical ways to help governments in middle-income countries finance and deliver their commitments under the Paris Agreement", the British government said.