How Children Rights Have Been Violated In Syria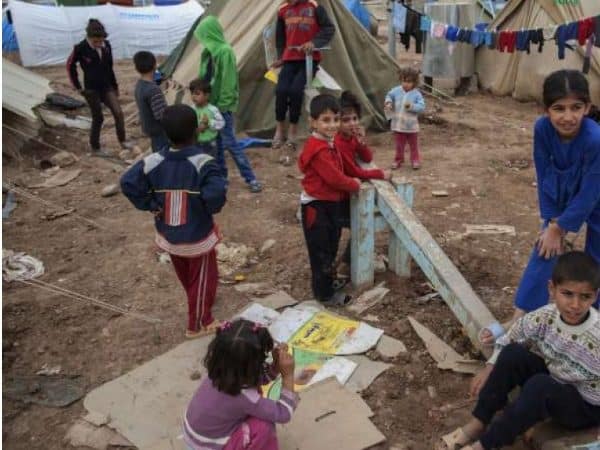 It is not something humanity can be proud of but the reality of war children glares us in our face. As the Syrian war marks another year done, a latest finding by the United Nations shows that more than 4.8 million children took birth in the war torn region since 2011. On March 15, the civil war reached nine years of running.
According to the UN Convention on the Rights of the Child, there are as many as 41 articles listed under it. These comprise categories like Survival Rights, Developmental, Protection and Participation Rights. In the inhuman civil war that has rocked Syria, all these rights have been blatantly violated and all those nations that has been funding both sides of the warring factions are as much responsible for having violated them in the first place.
Since then, many children have been displaced and new ones born, many in detention camps and other growing in war torn conditions, in the sound of bombs, gun fires and the likes. Citing data from 2014 when official monitoring began, UNICEF said that "more than 9,000 were killed or injured in the conflict". During the same time "close to 5,000 children — some as young as seven — were recruited into the fighting (and) nearly 1,000 education and medical facilities came under attack".
The agency warned that the "true impact of this war on children is likely to be more profound".
More than 5 million children have been displaced since December 2011. That is the worst kind of humanitarian crises that the world and seen and complete violation of children's rights. Darlene A. Kertes, assistant professor of psychology at the University of Florida, substantiates that "War and conflict do not just impact the health and well-being for people who experience it directly. It can potentially have long-term consequences for future generations."
According to her studies conducted on rape victims who later delivered babies, in Congo and Sudan, war trauma affects an unborn child in the mother's womb itself.
During pregnancy, a mother's bodily responses to stress are passed onto the fetus, affecting a child's brain development, birth weight, and functioning of the children's own HPA axis even after they are born. Kertes and colleagues have started to examine the longer term effects of stress on child development in conflict-ridden regions. She emphasizes that traumatic events can also have cross-generational impacts.